Issue #6 [documenta 14 #1]
Possession and dispossession, displacement and debt—it seems like the stories that condition our present are inextricably born out of the stories that conditioned our past. The first of four special issues of South as a State of Mind, temporarily reconfigured as the documenta 14 journal, examines forms and figures of displacement and dispossession, and the modes of resistance—aesthetic, political, literary, biological—found within them. New essays, both literary and visual, consider dispossession as a historical and contemporary condition, and its connections to archaeology and architecture, coloniality and performativity, debt and imperialism, provenance and restitution, feminism and protest. Featured too are historical documents of displacement and debt, as well as a photo essay on the building and burning of knowledge that explores libraries and temples, our edifices of learning and power, as emblems of hegemony as well as shelters for ideas. While the intensity of our present political conditions and the challenges of our global economic world order cannot be overstated ("Am I exaggerating? Perhaps I am under-exaggerating," as poet Bhanu Kapil writes in our pages), still the means of protest are rich, diverse. The collective of voices here, and the often dissident and marginalized histories they limn and draw from, offer an alternative cartography and chorus; in so doing, we imagine that they might allow us to delineate alternatives to our untenable present and unclear future. "The learning process is something you can incite, literally incite, like a riot," writes Audre Lorde. We hope so.
About
South as a State of Mind is a magazine that was founded by Marina Fokidis in Athens in 2012. Beginning in 2015, the magazine temporarily becomes the documenta 14 journal, publishing four special issues biannually until the opening of the exhibition in Athens and Kassel in 2017. These special issues are edited by Quinn Latimer, documenta 14's editor-in-chief of publications, and documenta 14 artistic director Adam Szymczyk. The documenta 14 South is conceived as a place of research, critique, art, and literature that parallels the years of work on the d14 exhibition overall, one that helps define and frame its concerns and aims. As such, the journal is a manifestation of documenta 14 rather than a discursive lens through which to merely presage the topics to be addressed in the eventual exhibition. Writing and publishing, in all their forms, are an integral part of documenta 14, and the journal heralds that process. The online edition of the d14 South as a State of Mind features select content from the print magazine, as well as occasional additional commissions specifically conceived for the digital platform.
Colophon
South as a State of Mind #6
[documenta 14 #1]
Editors
Quinn Latimer, Adam Szymczyk
Founding Director
Marina Fokidis
Managing Editor
Katrin Sauerländer
Associate Editor
Domenick Ammirati
Greek Editor
Dimitris Politakis
Copy Editors
Domenick Ammirati, Emily Votruba
Proofreaders
Abraham Adams, Richard Beck,
Cordelia Marten
Design Printed Magazine
Mevis & Van Deursen, Amsterdam
with Marius Schwarz
Concept South Online
Laurenz Brunner, Julia Born,
Henriette Gallus, Quinn Latimer
Design Adaptation South Online
Laurenz Brunner, Julia Novitch
Realization
Systemantics
Project Management South Online
Henriette Gallus, Katrin Sauerländer
Translations
French/English: Sandra Reid (Bal-Blanc); German/English: Christopher Jenkin-Jones (Cahn), Lisa Rosenblatt (Friedl); Greek/English: Evi Chantzi and Ian Warner (Antonas)

Published by
documenta und Museum Fridericianum gGmbH
Friedrichsplatz 18
34117 Kassel
T +49 561 70 72 70
F +49 561 70 72 739
www.documenta.de
Chief Executive Officer:
Annette Kulenkampff
Supported by the Goethe-Institut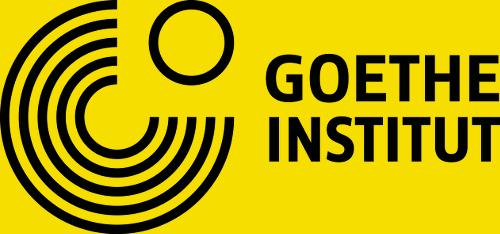 © 2015 documenta und Museum Fridericianum Veranstaltungs-GmbH, the artists, the authors
All rights reserved.
Archive
To visit the archive of South as a State of Mind's past issues, which were edited by founder Marina Fokidis, please visit southasastateofmind.com. Fokidis published five issues from 2012 to 2014. From 2015 to 2017, when documenta 14 opens in Athens and Kassel, South temporarily acts as the documenta 14 journal. The online editions of the d14 South, edited by Quinn Latimer and Adam Szymczyk, can be found here.
Order
South as a State of Mind #6 [documenta 14 #1]
ISBN 978-3-86335-844-0
ISSN 2241-3901
South as a State of Mind is available for purchase at select bookstores worldwide and can be ordered through your local bookstore as well. Points of sale in train stations throughout Germany can be found here. Should you require more detailed information as to where to find the magazine in your area or to order it directly online, please contact our distributor, Buchhandlung Walther König.
Book trade worldwide:
Verlag der Buchhandlung
Walther König, Köln
verlag@buchhandlung-walther-koenig.de
Newsstands:
Germany/Austria:
DPV Deutscher Pressevertrieb GmbH
www.dpv.de

Greece:
Milkro Hellas Publisher Services Ltd
info [​at​] milkrohellas.com
Europe/Asia/Latin America:
Export Press
www.exportpress.com
South as a State of Mind is on sale at the following locations in Athens:
Colibri
Kyriazi 14-16, Kifissia
T: +30 2108018687
Fotagogos
Kolokotroni 59 B, Athens
T: +30 2103839355
International Press / Books
Panepistimiou 73, Athens
T: +30 2103210989