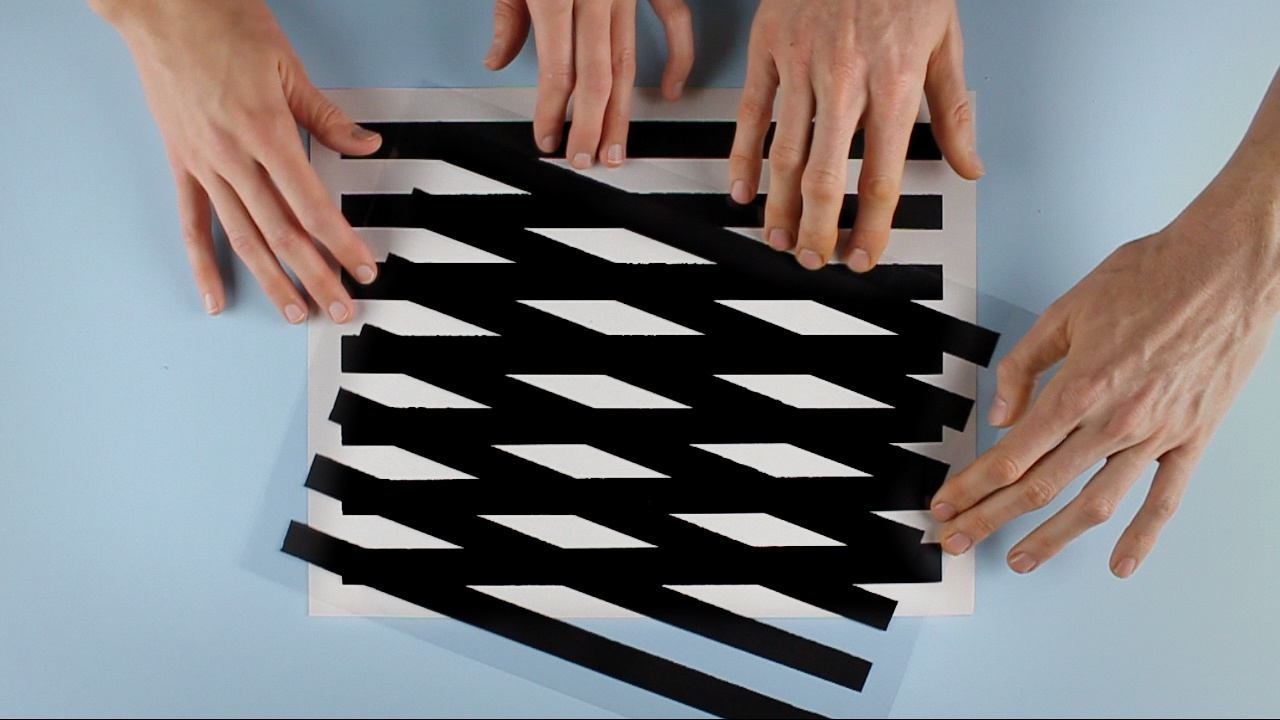 June 22–24, 2017, Greek Film Archive (Tainiothiki), Athens
FEATURING: Leo Abrahams x Sophia Brous x Oliver Coates, Basma Alsharif, Erika Balsom, Jean-Pierre Bekolo, Peter Burr, Lakis & Aris Ionas / The Callas, Ximena Cuevas, Alexandre Estrela, Lyra Hill, Ken Jacobs, Shanay Jhaveri, Kapwani Kiwanga, Karrabing Film Collective, Lucky Dragons, MSHR, Ulrike Ottinger, and Makino Takashi
A project by Ben Russell for documenta 14

Every morning we awaken with a start, pupils still dilated from the bright chaos of dreams, body drenched in the sweat of an uncommon but increasingly familiar heat. Through the din of another restless morning, a 1980s pop song drifts through our walls, recast as if for the Anthropocene: "we are the world." We rub the sleep from our eyes and check the latest in the 24-hour news cycle, shocked to find ourselves in the thick of yet another rotation of ethnic genocides, terrorist attacks, racist and anti-immigrant violence, apartheid states, white supremacy movements, austerity measures, exploitative economic systems, and a seeming infinity of so much more. The political dementia of now is ceaselessly disorienting and confounding: a parallax view of an inescapable present.
Faced with the horrors of this global double vision, a voice in the streets below cries out as if in the throes of hallucination. We recognize the cry and return the call: Let us hallucinate as well! Let us face the real so as to spin it on its head, so as to behold all of its facets at once! Let us lose ourselves altogether so as to find ourselves anew! LET US HALLUCINATE! And so we begin, gathered in the dark so as to hallucinate the light. From psychedelic vision to time travelogue to post-colonial critique (and all that lies between), let us look to cinema in all of its transformative, transcendent, and utopian possibilities and demand that it carry us forward—not as escape pod but as entry vehicle, as a tool for active engagement with the delirium of the present.
Featuring over forty projections, performances, and installations by 20+ international artists, musicians, and curators, HALLUCINATIONS is a vital proposition for real-time transformation. Held over the course of three days at Tainiothiki / the Greek Film Archive, HALLUCINATIONS is a declaration of cinema as an active site of resistance, regeneration, and expansion. Through a series of sixteen thematic programs each named after a different form of perceptual phenomena, HALLUCINATIONS offers an open-eyed invitation to become critically immersed and viscerally overwhelmed, to move through a catalog of radical perceptual experience again and again and again—ending only when we have un/learned to see and hear the world that we are, as we are.
—Ben Russell
HALLUCINATION #1: A CONSTANT PRESENT
5–7 pm Lobby
Handmade 3D Organic Noise Workshop with Makino Takashi

5 pm Lobby
MOS by Lucky Dragons (audio installation, ongoing, 2017)
Simulated Mortar Array by MSHR (video, ongoing, 2017)

5 pm Gallery
Pattern Language by Peter Burr (FOUR-channel video installation, 2016)
HALLUCINATION #2: APPARITIONAL EXPERIENCE
5–8 pm Cinema 1
Tropical Malady by Apichatpong Weerasethakul (118 min., 35mm, 2005)
Doppelgängig by Basma Alsharif (45 min., performance, 2014)
HALLUCINATION #3: MICROPSIA
5–8:30 pm Cinema 2
Chamisso's Shadow, Chapter One: Alaska and Aleutian Islands by Ulrike Ottinger (193 min., BluRay, 2016)

9 pm–12 am Cinema 1
Chamisso's Shadow, Chapter Two/Part One: Chukotka by Ulrike Ottinger (192 min., DCP, 2016)
HALLUCINATION #4: PARESTHESIA / PARACUSIA
9 pm–11 pm Open-Air
Breathe With Cube by Lyra Hill (15 min., performance, 2017)
"No Escape" program of works by Ximena Cuevas, feat. Devil in the Flesh (1998), Parrot's Saliva (1999), The Door (2000), Staying Alive (2001) and Kansas Avenue (1999) (TRT 18 min., video)
When the Dogs Talked by Karrabing Film Collective (34 min., DCP, 2014)
visionreport by Lucky Dragons (30 min., performance, 2017)
HALLUCINATION #5: HYPNAGOGIA
11 pm–1 am Open-Air
Aristotle's Plot by Jean-Pierre Bekolo (68 min., 35mm, 1996)*
*Screening made possible with the participation of La Cinémathèque Afrique / Institut Français
On Generation and Corruption by Makino Takashi (26 min., DCP, 2017)
HALLUCINATION #6: SIMULATED REALITY
5 pm–12 am Gallery
Integrated Space Transducer by MSHR (virtual reality installation, ongoing, 2017)

5 pm–12 am Lobby
MOS by Lucky Dragons (audio installation, ongoing, 2017)
Eternalisms by Ken Jacobs (video, ongoing, 2015–17)
HALLUCINATION #7: AUTOSCOPY
5–8 pm Cinema 1
Cinepolis, the Film Capital by Ximena Cuevas (22:34 min., video, 2003)
"In Post Colonial India: Perceiving Transition" curated program by Shanay Jhaveri featuring Nostalgia for the Future by Rohan Shivkumar and Avijit Mukul Kishore (2016) & TBA (150 min., screening and discussion, various formats)
HALLUCINATION #8: MACROPSIA
5–7:45 pm Cinema 2
Chamisso's Shadow, Chapter Two/ Part Two: Chukotka and Wrangel Island by Ulrike Ottinger (155 min., BluRay, 2016)

9 pm–12 am Cinema 1
Chamisso's Shadow, Chapter Three: Kamtschatka and Bering-Island by Ulrike Ottinger (174 min., DCP, 2016)
HALLUCINATION #9: THE DREAMFISH
9–11 pm Open-Air
Holding Ground by Leo Abrahams x Sophia Brous x Oliver Coates (40 min., performance, 2017)
Marsa Abu Galawa by Gerard Holthuis (13 min., 35mm, 2004)
Wutharr, Saltwater Dreams by Karrabing Film Collective (30 min., DCP, 2016)
It All Depends (On You) by Lyra Hill (10 min., performance, 2017)
HALLUCINATION #10: THE DREAMFISH (cont'd)
11 pm–1 am Open-Air
The Great Eastern by Lakis & Aris Ionas / The Callas (120 min., DCP and live performance, 2016)

JUNE 24: HALLUCINATIONS #11–16
HALLUCINATION #11: PHANTOM EYE SYNDROME
5 pm–12 am Gallery
Rabbid Tuck by Alexandre Estrela (single-channel installation, 2017)

5 pm–12 am Lobby
MOS by Lucky Dragons (audio installation, ongoing, 2017)
Phantom Orbits by Peter Burr (video, ongoing, 2017)
HALLUCINATION #12: THE CONFUSIONAL STATE
5–8 pm Cinema 1
Time / Travel: Ulrike Ottinger and Erika Balsom (50 min., talk)
Naked Reality by Jean-Pierre Bekolo (65 min., DCP, 2016)
Endless Cinema by Makino Takashi (45 min., multiple projector performance, 2017)
HALLUCINATION #13: PHANTOSMIA
5–8 pm Cinema 2
Two Wrenching Departures by Ken Jacobs (90 min., video, 2006)
"In Calcutta: Modernity and its Contradictions" curated program by Shanay Jhaveri featuring Calcutta: A Doomed City by Films Division (1970), Calcutta Unedited by M.F. Husain (1972), Kolkata by Mark Lapore (2005) and La Noche Bengali by Narcisa Hirsch (1980) (90 min., screening and discussion, 16 mm and video)
HALLUCINATION #14: CHARLES BONNET SYNDROME
9–11 pm Cinema 1
Tom, Tom the Piper's Son by Ken Jacobs (111 min., 16 mm, 1969)
HALLUCINATION #15: ANOMALOUS EXPERIENCE
9–11 pm Open-Air
Breathe Breathe With With Cube Cube by Lyra Hill (15 min., 16 mm performance, 2017)
Alone With the Moon by Peter Burr (14 min., video, 2012)
Afrogalactica by Kapwani Kiwanga (45 min., lecture / performance, 2017)
MSHR by MSHR (30 min., performance, 2017)
It All Depends (On You) by Lyra Hill (10 min., performance, 2017)
HALLUCINATION #16: FALSE AWAKENING
11 pm–1 am Open-Air
Freak Orlando by Ulrike Ottinger (120 min., 35mm, 1981)

Peter Burr, Mark Fingerhut, and Forma, Descent (2017), computer application
A viral meditation on one of humanity's blackest hours. Taking the form of a desktop application, descent.exe gives the user a brief glimpse of a world descending into darkness—an unrelenting plague indifferent to the struggles of the user.
DOWNLOAD DESCENT.EXE (PC only)