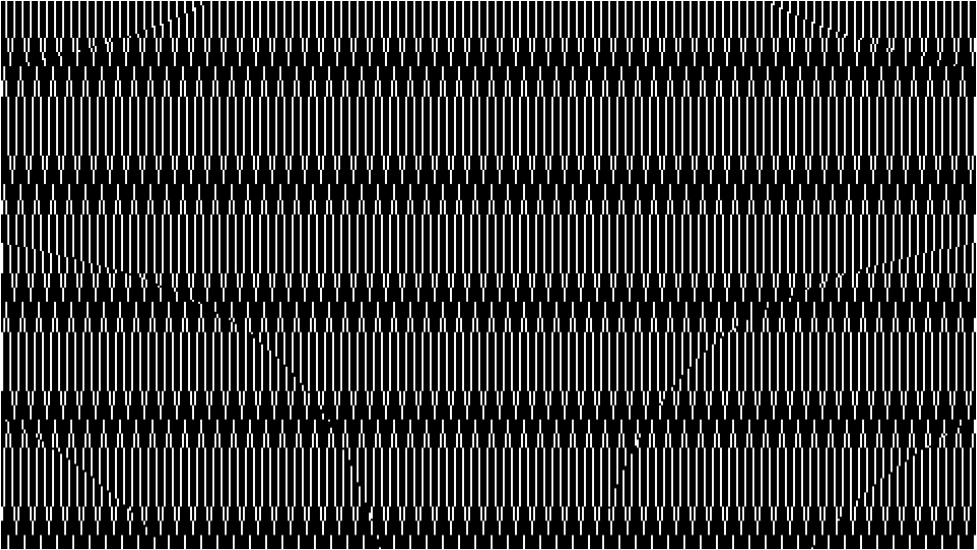 HALLUCINATION #1: A CONSTANT PRESENT
​A time without duration, a happening in the here and now. There is no past and no future—you are hands making these marks (TAKASHI), you are ears hearing this sound (LUCKY DRAGONS), you are eyes receiving this sharp flickering light (BURR). You are here and words are failing; mouth in patterns, movement in echoes, body in rotation. Time is a constant present.
5–7 pm Lobby
Handmade 3D Organic Noise Workshop with Makino Takashi
Utilizing 16 mm film, spray paint, and sharp implements, this workshop focuses on the production of 3D images and chaotic sound via analog technique and the Pulfrich effect.


5 pm Lobby
MOS by Lucky Dragons (audio installation, ongoing, 2017)
Soundtracks, spoken introductions, audience chatter, and wild sounds are all collected, interpreted, and played back as a delayed shadow document of another sound time throughout the boundary walls of the Greek Film Archive.

Simulated Mortar Array by MSHR (video, ongoing, 2017)
A silent video compilation of works by Birch Cooper and Brenna Murphy that make use of positive feedback loops to arrive at digitally aided meditative consciousness.


5 pm Gallery
Pattern Language by Peter Burr (FOUR-channel video installation, 2016)
An immersive and hypnotic multi-screen algorithm results in an endlessly mutating pixelated labyrinth inspired by architect Christopher Alexander's system-based inquiry of the same name.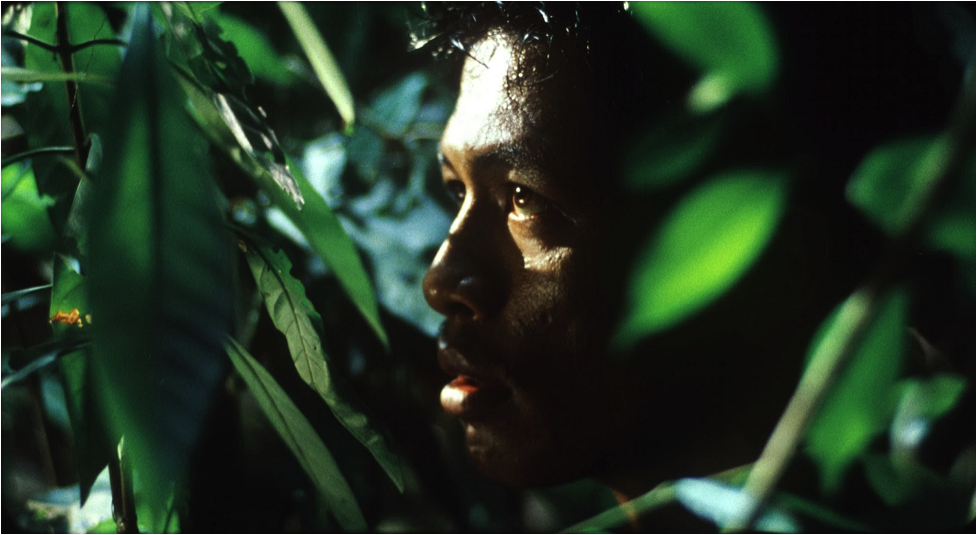 HALLUCINATION #2: APPARITIONAL EXPERIENCE
An anomalous, quasi-perceptual experience that has the appearance of a dream. The non-dreamer is awake, conscious as the world gathers around her: eyes open wide, straining to see. Through the fog, an apparition emerges: a ghost, a lover, a tiger (WEERASETHAKUL), a double named cinema. Before there is cinema, there is magic lantern: a devil projected on a cloud (JACOBS).
5–8 pm Cinema 1
Tropical Malady by Apichatpong Weerasethakul (118 min., 35mm, 2005)
Staged somewhere in the jungles of Thailand, this stunningly beautiful mescaline romance moves seamlessly between the love affair of two men and a folktale involving a shape-shifting shaman.

Doppelgängig by Basma Alsharif (45 min., performance, 2014)
Doppelgängig is a story told in a cinematic space. It is an invitation to an experiment in voluntary collective memory, weaving together the occupation of Palestine, narrative cinema, and the possibility of Utopia.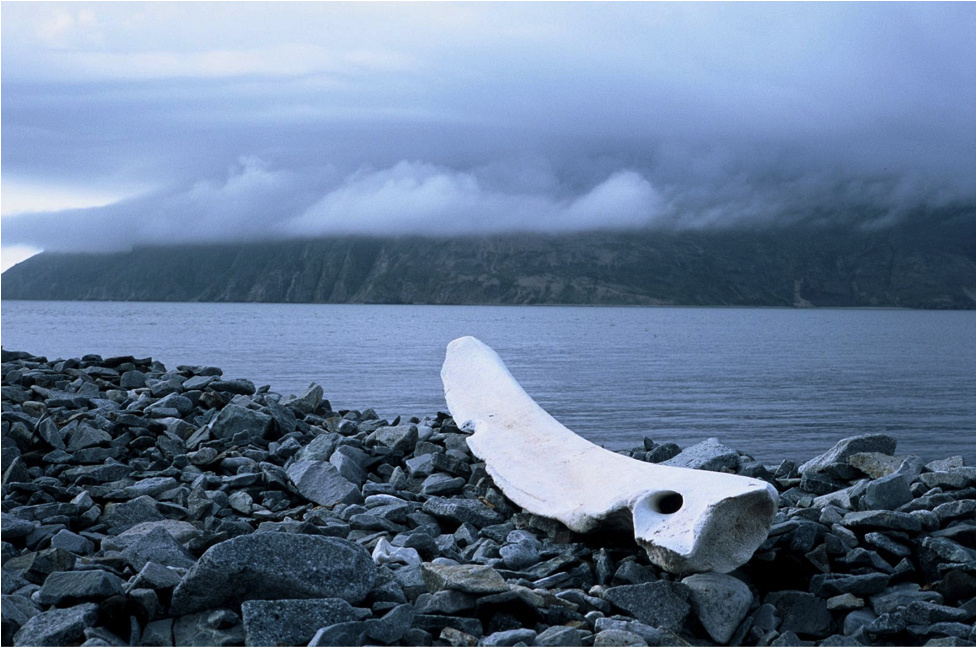 HALLUCINATION #3: MICROPSIA
In order to traverse the globe one must first envision a world much smaller than it is. A coastline is a thing that fits beneath your index finger; a mountain range is a form to be traversed in a single step. The infinite stretch of ocean blue is a vague space on a map whose distance is measured in days and weeks and years, whose remarkable vastness is reduced to horizontal movement through the salt-sprayed glass of a vessel's porthole. A three-month voyage is a twelve-hour film is a world seen in miniature (OTTINGER).
5–8:30 pm Cinema 2
Chamisso's Shadow, Chapter One: Alaska and Aleutian Islands by Ulrike Ottinger (193 min., BluRay, 2016)
Following the path of nineteenth-century German botanist Adelbert von Chamisso's Russian expedition, this is the first part of a twelve-hour meta travelogue that finds seventy-five-year-old Ulrike Ottinger exploring the past via the present in the colder reaches of North America's northwestern coast.


9 pm–12 am Cinema 1
Chamisso's Shadow, Chapter Two/Part One: Chukotka by Ulrike Ottinger (192 min., DCP, 2016)
Ottinger finds herself in the harsh climate of Chukotka, well north of the Arctic Circle, where her attentions are variously drawn to dog breeding, fish drying, seal-meat preparation, and the holiness of water.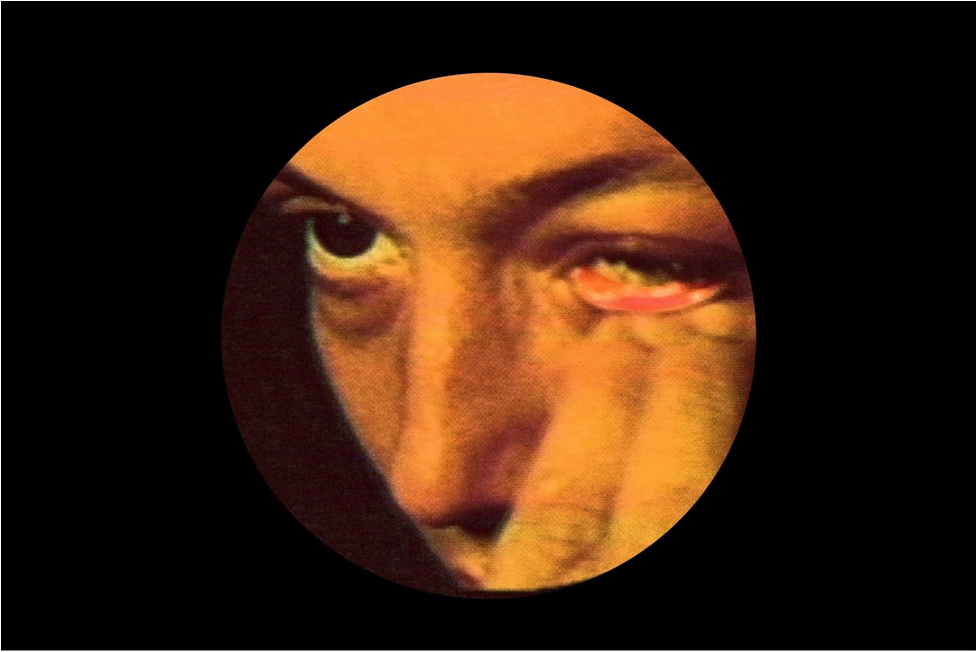 HALLUCINATION #4: PARESTHESIA / PARACUSIA
With eyes tightly closed, you allow your other senses to walk forward (HILL). Your skin itches, it tingles, prickles, turns numb. Tears gather for no apparent reason; your lips burn and your tongue swells with heat. Your arms appear to swing, legs begin to race, and as your name echoes down that long green-lit hallway, T.S. Eliot speaks to you from the grave: "Hell is oneself. There's nothing to escape from and nothing to escape to." You settle into those words, climb into a fireplace and burn again (CUEVAS). Oh! You open your eyes and oh! you haven't moved at all, but now (really!) you are moving. There is wind in your hair, saltwater on your skin, birdsong all around (KARRABING). An image is a sound is a feeling (LUCKY DRAGONS).
9 pm–11 pm Open-Air
Breathe With Cube by Lyra Hill (15 min., performance, 2017)
A 3D 16 mm optical illusion and live comedy trance routine, formulated to prepare the audience for its psychic journey into the Black Box (with live Greek translation).

"No Escape" program of works by Ximena Cuevas, feat. Devil in the Flesh (1998), Parrot's Saliva (1999), The Door (2000), Staying Alive (2001) and Kansas Avenue (1999) (TRT 18 min., video)
From the Mexican maestra of cinema mentira comes a collection of shorts about the pleasures and (mostly) terrors of having a body.

When the Dogs Talked by Karrabing Film Collective (34 min., DCP, 2014)
With music playing on their iPods, a group of Australian Aborigines follows their parents on a journey over bush land and across the sea in a reenactment of the travel of the Dog Dreaming.

visionreport by Lucky Dragons (30 min., performance, 2017)
The LA-based multi-disciplinary duo performs a sequence of synthesized auditory illusions transcribed as visual reports; translation and interpretation become ambiguous, flickering between human observation and machine intelligence.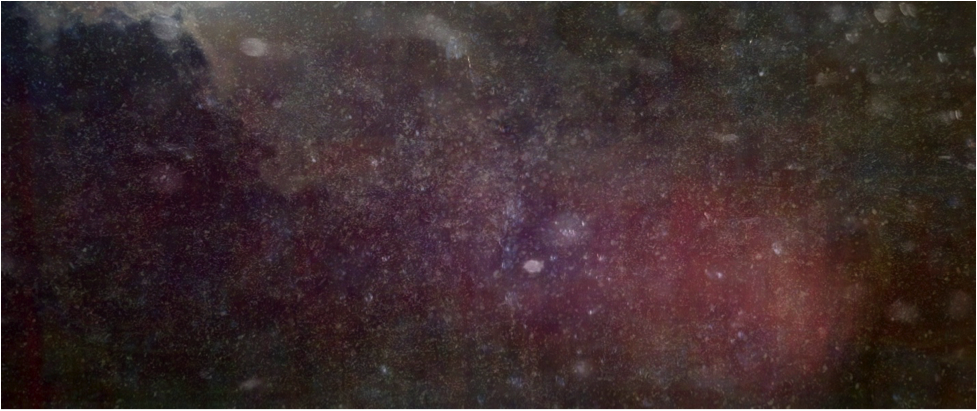 HALLUCINATION #5: HYPNAGOGIA
Light dissolves into darkness. Our eyelids droop, our sensibility softens. Aristotle writes of the "affections we experience when sinking into slumber" and, in this half-conscious state, we avail ourselves to the flicker of light that plays upon the cavern wall (TAKASHI). Time turns abstraction to human form and, in the roar of Zephyrus, we begin to hear the clamor of voices. A figure separates itself from a wall, a figure speaks and a shadow responds. Cinema emerges as a man (BEKOLO)—a walking, waking dream.
11 pm–1 am Open-Air
Aristotle's Plot by Jean-Pierre Bekolo (68 min., 35mm, 1996)*
Commissioned by the BFI for the 100th anniversary of cinema, Aristotle's Plot is an allegorical narrative featuring an African gangster named Cinéma and his gang of Hollywood action-film acolytes: Van Damme, Schwarzenegger, and Bruce Lee.
*Screening made possible with the participation of La Cinémathèque Afrique / Institut Français

On Generation and Corruption by Makino Takashi (26 min., DCP, 2017)
Inspired by Aristotle's text of the same name, this Japanese infinity loop is born out of a conversation in Athens regarding the immateriality of life-as-cinema-as-civilization.


Leo Abrahams studied composition at RAM before embarking on a varied career as a producer, guitarist, and composer, working closely with artists including Brian Eno, Jon Hopkins, and Marianne Faithful.

Sophia Brous is a creative musician and interdisciplinary performer based in New York and Melbourne. She collaborates with artists and companies internationally on new and devised works. She is resident artist at National Sawdust New York and founder and curator of Supersense: Festival of the Ecstatic.

Oliver Coates is a cellist, composer, and producer based in London. Recent releases include a solo dance record, Upstepping, on PRAH Recordings; a collaborative record, Remain Calm, with Mica Levi on Slip; and a one-hour work for string quartet, Shorelines, which premiered at Operadagen Rotterdam.
Basma Alsharif is an artist/filmmaker born in Kuwait of Palestinian origin, who was raised between France and the US. She works between cinema and installation, focusing on the human condition in relation to shifting geopolitical landscapes and natural environments. Her work has been shown in major exhibitions such as the Whitney Biennial; les Rencontres d'Arles; les Module at the Palais de Tokyo; Here and Elsewhere at the New Museum; Al Riwaq Biennial, Palestine; The Berlin Documentary Forum; the Sharjah Biennial; and Manifesta 8. She received a jury prize at the Sharjah Biennial 9 and was awarded the Marcelino Botin Visual Arts grant. Basma is now based in Los Angeles.
Erika Balsom is a lecturer in Film Studies and Liberal Arts at King's College London. A frequent contributor to Artforum, she is the author of Exhibiting Cinema in Contemporary Art and a monograph on the distribution and circulation of artists' moving images, forthcoming from Columbia University Press in 2016. Her work has been published in numerous exhibition catalogues, books, and journals including Screen, Cinema Journal, and Afterall. She holds a PhD in Modern Culture and Media from Brown University and was a Mellon postdoctoral fellow at the University of California, Berkeley.
Jean-Pierre Obama Bekolo, born in Cameroon, is one of the most daring contemporary West African directors alive today. Bekolo provides a bridge between the old guard, the pioneers of (West) African cinema—Ousmane Sembène, Djibril-Diop Mambety, Safi Faye (all from Senegal), and Souleymane Cissé (Mali)—and a new class of gifted filmmakers—Abderrahmane Sissako (Mali), Moussa Touré (Senegal), and Mahamat Haroun Saleh (Chad), among others. His imaginative work criticizes both his country's dictatorship, as well as Western cinematic conventions, offering a fresh perspective of Africa, of cinema, and especially of African cinema.
Andrew Berardini is an American writer known for his work as a visual art critic and curator in Los Angeles. He has published articles and essays in publications such as frieze, Mousse, Fillip, Artforum, ArtReview, Art-Agenda, Paper Monument, Art in America, Public Fiction, Rolling Stone (Italy), and LA Weekly. He previously held the position of assistant editor of Semiotext(e) Press and is currently Los Angeles editor for Mousse, senior editor for Artslant, contributing editor for Momus and Art-Agenda, and cofounder of the Art Book Review. Andrew recently authored Danh Vo: Relics (Mousse, 2015) and is currently finishing another book about color. He is the father of Stella.
Peter Burr is an artist from Brooklyn, NY, USA, specializing in animation and installation. His recent work explores the concept of an endlessly mutating labyrinth and is being expanded into a video game through the support of Creative Capital and Sundance. Previously, he worked under the alias Hooliganship and in 2006 founded the video label Cartune Xprez, through which he produced live multimedia exhibitions showcasing artists working in experimental animation.
The Callas is the tip of an artistic factory producing artworks, music, films, magazines, events, and art shows, initiated by the brothers Lakis & Aris Ionas. They have performed live in churches, galleries, flats, museums, boats, mountains, toilets, and at venues and festivals such as the Liverpool Psyche Festival (Liverpool UK), The Great Escape Festival (Brighton, UK), Indigenes Festival (France), Reeperbahn Festival (Hamburg, Germany) and with bands/artists such as Thurston Moore, Lee Ranaldo, The Brian Jonestown Massacre, Ty Segall, and Grinderman. Over the last ten years Lakis & Aris Ionas have published several magazines for the Athenian underground music/art/film scene, such as Velvet and Lust, and their studio is one of the most active cultural spaces in Athens.
Ximena Cuevas is a world-renowned Mexican video and performance artist whose experimental works have with subtle irony and wit addressed matters including sexuality, everyday life, heteronormativity, beauty, popular culture, and what she describes as the "half lies" of the collective Mexican imagination. In 2011 she worked in the state of Guerrero to produce a project on sea-turtle conservation. Cuevas's videos and films have screened internationally at venues including Sundance, the Berlinale, the Guggenheim (NY and Bilbao), and the touring series Mexperimental Cinema.
Alexandre Estrela's video installations and projections configure the image as an entity that cannot be reduced to the field of representation, highlighting its possible material and physical consequences. Estrela is constantly problematizing the elements that constitute the act of seeing and the possible splitting of vision into further sensible dimensions. Some of Estrela's most notable solo exhibitions are: Roda Lume, Museum of Contemporary Art, Antwerp, Belgium (2016); Cápsulas de silencio, Museo Nacional Centro de Arte Reina Sofía, Madrid, (2015); Um homem entre quarto paredes, Pinacoteca do Estado de Sao Paulo, Sao Paulo (2013); The Sunspot Circle, The Flat Time House, London (2013); among others. Since 2007 Alexandre Estrela has directed Oporto, a program of exhibitions and projects in Lisbon, the city in which he currently lives and works.
Lyra Hill's vibrant and wide-ranging art practice includes 16 mm filmmaking, alternative comics, interdisciplinary performance, and radio. She is the the founder and organizer of Brain Frame (2011-2014), Magic Chats (2015), and Nothing Up My Sleeve (2016) and works variously as a teaching artist, emcee, priestess, auctioneer, projectionist, archivist, and martial arts instructor. She lives in Los Angeles with her partner Tyson Thurston.
Ken Jacobs is an essential figure in the history of American avant-garde film. A leader in cinematic and now digital experimentation since the late 1950s, he explores the mechanics of the moving image and the very act of viewing. Jacobs investigates the cinematic experience in its entirety, from production to projection. Whether undertaking archeological journeys to the dawn of cinema or scrutinizing the interstices of new digital technologies, Jacobs's work investigates, provokes, and draws power from the mysteries of the nature of human vision.
Shanay Jhaveri, Assistant Curator of South Asian Art, is a graduate of Brown University, and holds a PhD from the Royal College of Art. His recent exhibitions include Companionable Silences (2013) at the Palais de Tokyo and film programs for the Dhaka Art Summit, the LUX/ICA Biennial of Moving Images, and Tate Modern. His books include Western Artists and India: Creative Inspirations in Art and Design, Outsider Films on India: 1950–1990, and Chandigarh is in India. He has published widely in various art journals and is a contributing editor for Frieze Magazine. Jhaveri is a trustee of the non-profit public space Mumbai Art Room.
Started in 2008 in the shadow of the Australian state's assault on Indigenous social worlds and lands, the Karrabing Film Collective is a grassroots Indigenous-based arts and film group who use their aesthetic practices as a means of self-organization and social analysis. The collective consists of some thirty members, most of whom live on a rural Indigenous community in the Northern Territory with little to no income. Their films and artworks represent their lives, create bonds with their land, and intervene in global images of Indigeneity. Their medium is a form of survivance – a refusal to relinquish their country and a means of investigating contemporary social conditions of inequality.
Kapwani Kiwanga studied Anthropology and Comparative Religions at McGill University in Montréal before entering the Ecole Nationale Supérieure des Beaux-Arts de Paris, taking part in the program La Seine. Kiwanga carried on in the Fresnoy, Studio National d'Art Contemporain between 2007 and 2009. Recent solo exhibitions include Esker Foundation, Calgary; CLARK, Centre d'art et de diffusion, Montreal (2018); Ar/ge kunst, Kunstverein di Bolzano; Goodman Gallery, Johannesburg; Power Plant, Toronto; Stiftelsen 3,14, Bergen, Norway; Viafarina, Milan, South London Gallery (2015); Jeu de Paume (2014).
An ongoing collaboration between Los Angeles-based artists Sarah Rara and Luke Fischbeck, Lucky Dragons research forms of participation, dissent, perception, and attention in performance and public art, purposefully working toward a better understanding of existing ecologies through workshops, publications, and recordings.
MSHR is the art collective of Birch Cooper and Brenna Murphy. The duo builds and explores systems to reveal pathways toward ecstatic sensory experience. They work at the intersection of digital sculpture, analog circuitry, and ceremonial performance. Their physical projects have largely revolved around analog light-audio feedback systems built from macro arrangements of their sculptural synthesizers. On the virtual side, they weave computer-generated portraits of inter-dimensional entities and psychedelic realms. These physical and virtual pursuits inform each other deeply, unfolding a hyper shape that houses both.
The films of Ulrike Ottinger are shaped by a fascination with place, a topical and topographical curiosity that drives their wanderlust across locales both imagined and real, from the fantastically spectral Berlin of the early Freak Orlando and the nostalgia shrouded Viennese amusement park of Prater, to the vast, remote steppes of Central Asia explored in Taiga and the busy banquet halls of present-day Seoul in The Korean Wedding Chest. Ottinger's fiction films kaleidoscope a carnivalesque vision of the world, staging unpredictable encounters with a remarkably motley cast of "freak" outsiders—lovers, pirates, brigands, grafters, and their adversaries. Ottinger's documentaries, in contrast, focus insightfully on the quotidian reality of everyday people, but are no less colorful and exuberant in their spirited exploration of the playful and poetic intersection of the traditional and contemporary.
Ben Russell is a media artist and curator whose work lies at the intersection of psychedelia, phenomenology, performance, and ethnography. His films, installations, and interventions are in direct conversation with the history of the moving image, providing a time-based inquiry into trance phenomena and evoking the research of Jean Rouch and Maya Deren, among others. He is a participating artist in documenta 14.
One of the most active Japanese avant-garde filmmakers / artists working today, Makino is based in Yokohama and has created over thirty-three short films along with installations, collages, and music recordings since 1997. His work has been shown widely at film festivals, art museums, and galleries worldwide.