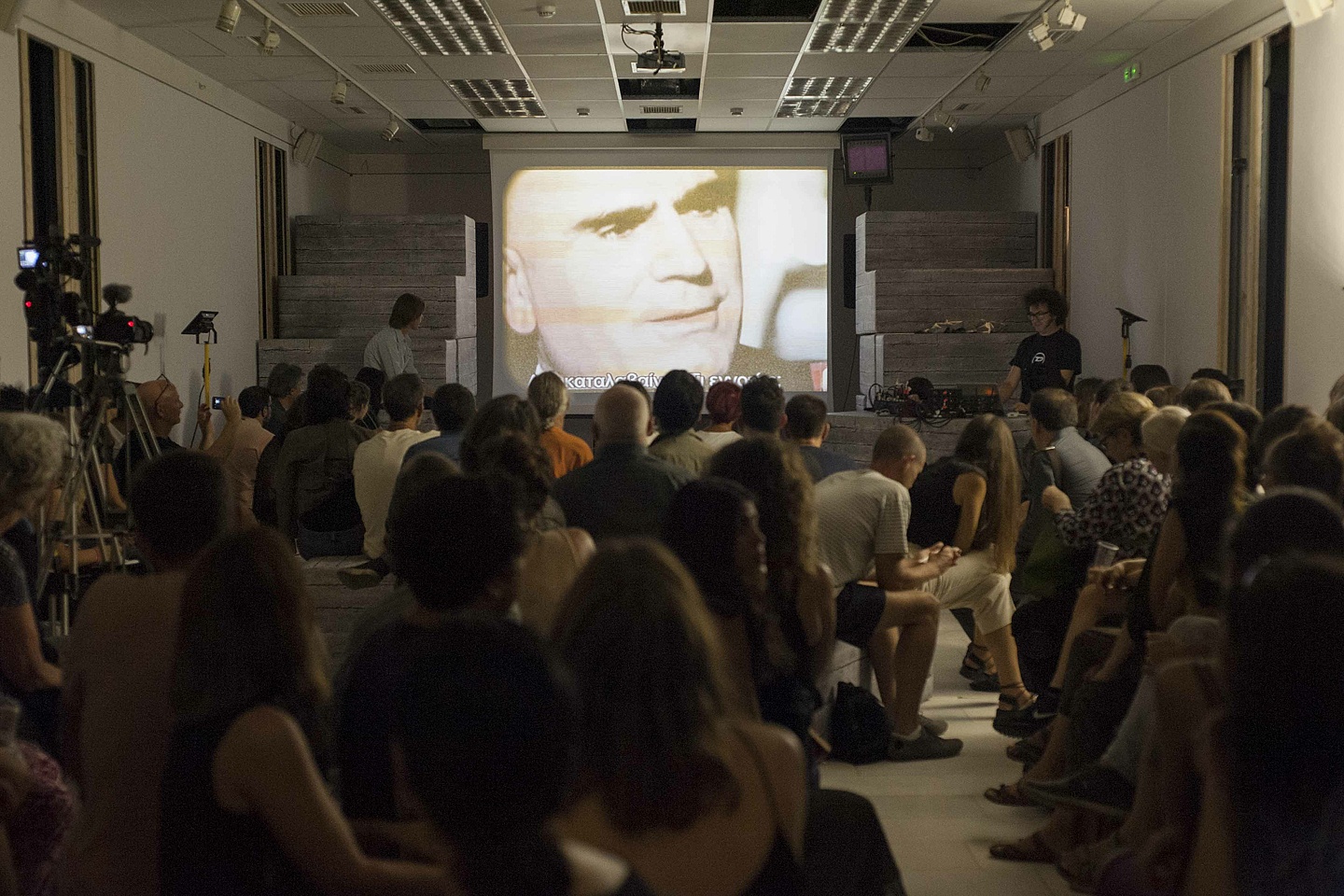 Democracy has become a matter of aesthetics. The stage of the public has become a kind of orchestrated video game or operetta with a few recited parts; this operetta is performed daily for a people overwhelmed by the consequences of the "crisis," critically applauding a fake and pre-established, frivolous, affected, and ridiculous script in which the audience is immediately proscribed by the mass media and defused before its fellow citizens, should it dare boo from the stands.
A space for political ventriloquism.
Language is never innocent.
Architecture is never innocent.
Images are never innocent.
They are openly involved in a body-to-body fight with history.
These buildings were once a hospital.
They later became the headquarters of the Special Interrogation Section of the Greek Military Police (EAT/ESA).
Now they house the Eleftherios Venizelos Museum, the Museum of Anti-dictatorial and Democratic Resistance, and the site of the documenta 14 Public Programs at Parko Eleftherias (Freedom Park).
Take out Diogenes's lamp and stroll through the park in full daylight to search for an honest language.
Daniel García Andújar is a visual media artist, activist, and art theorist who lives and works in Barcelona. Andújar began his artistic activity in the late 1980s, working mainly in the field of video, and with projects intervening in the public sphere on the topics of racism and xenophobia as well as the misuse of technology in surveillance systems. Most of his artistic projects are based on collaborative research that critically explores political, historical, social, and cultural phenomena and their media representations: body politics, corruption, censorship, xenophobia, urban developments, the cultural industries, the inclusion and exclusion of technologies, and the use of public space. Through interventions in the public space and a critical use of digital media as well as the communication strategies of the corporations connected to these media, the theoretical and artistic work developed by Andújar oscillates between territories that are real (the city) and virtual (the Net).