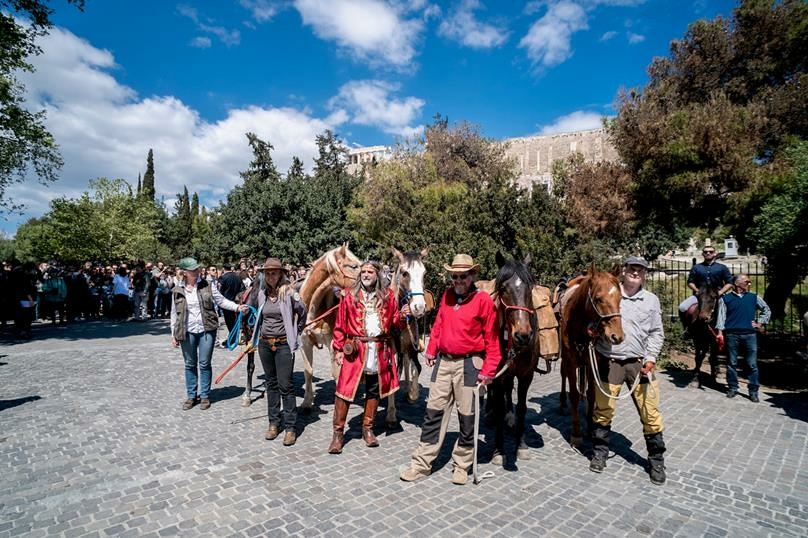 After three months and a distance of 3,000 kilometers, The Athens–Kassel Ride: The Transit of Hermes horseback trekkers will reach the end of their route. On July 9, 2017 at 2 pm they will arrive at Friedrichsplatz in Kassel. After their arrival, the companions will ride around Friedrichsplatz and line up in front of The Parthenon of Books. Afterwards, artist Ross Birrell, horseback rider Peter van der Gugten, and horse breeder and veterinarian Konstantinos Kourmpelis will give a statement for the press.
The Athens-Kassel Ride (2017) was conceived by Ross Birrell and developed in collaboration with the experienced long riders Peter van der Gugten and David Wewetzer (members of the Long Riders Guild) and is supported by the Vereinigung der Freizeitreiter und -fahrer in Deutschland e.V. (VFD).
We kindly ask the press to be considerate of the animals, and to refrain from flashing lights and loud noises. Please stay in view of the animals and avoid going behind the horses. We recommend maintaining adequate distance from the horses.