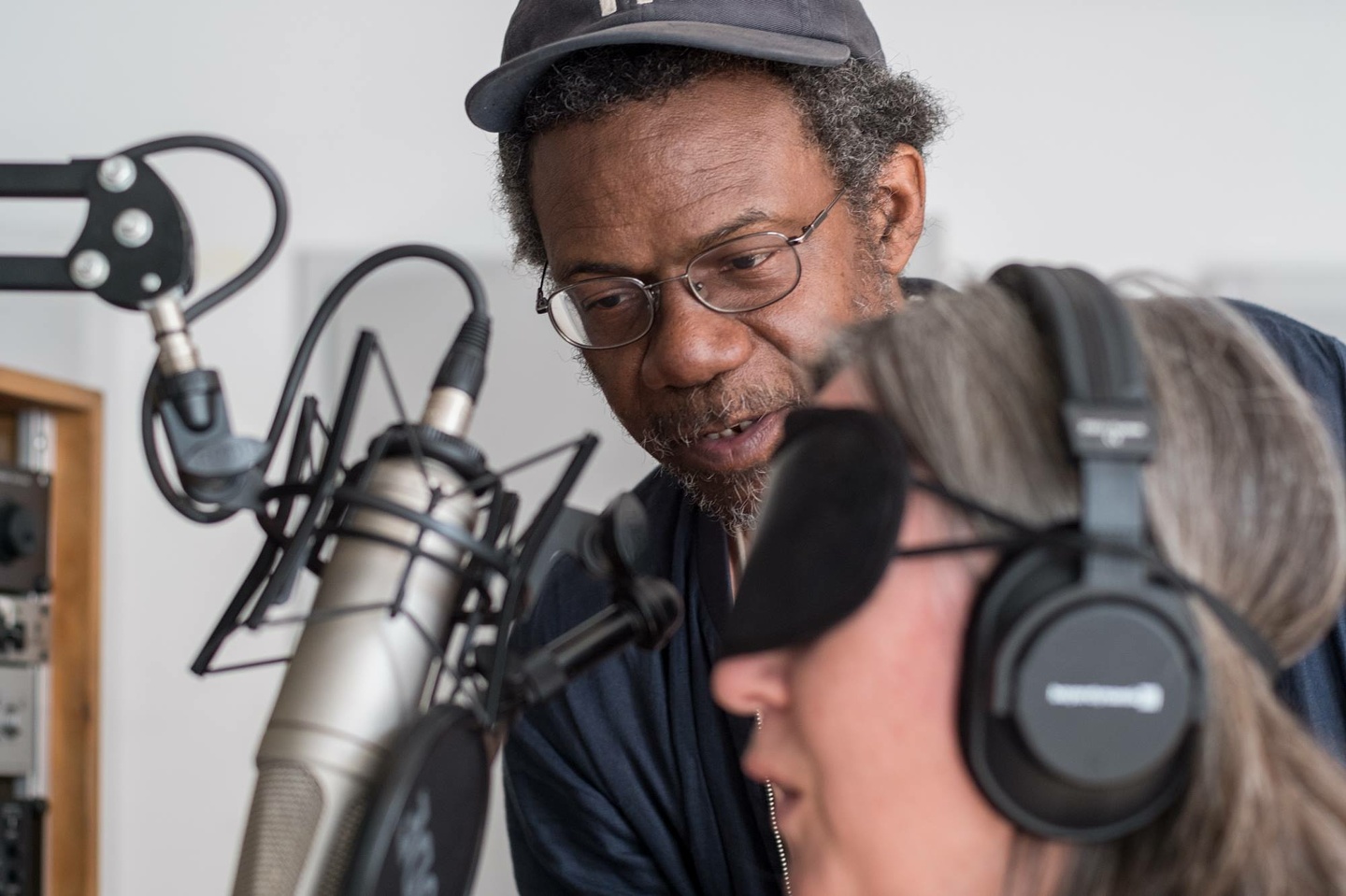 An abstraction, an atmosphere—minor histories seep into the real space and city infrastructures of Kassel (as in Athens). With the help of locals and native speakers, Pope.L has encoded individual stories into information to be whispered.
As part of the project Whispering Campaign by Pope.L, the weekly live in-studio Blind Whispering takes place at Freies Radio Kassel. Members and guests of the radio station whisper stories and observations about their city with blindfolded eyes. Visit Freies Radio Kassel at Opernstraße 2, 34117 Kassel, or tune in (UKW 105,8) each Wednesday from 3–4 pm.
On Freies Radio, Whispering Campaign will be broadcasted Tuesday-Sunday, 2 pm–4 pm and Monday–Sunday from midnight until 6 am.