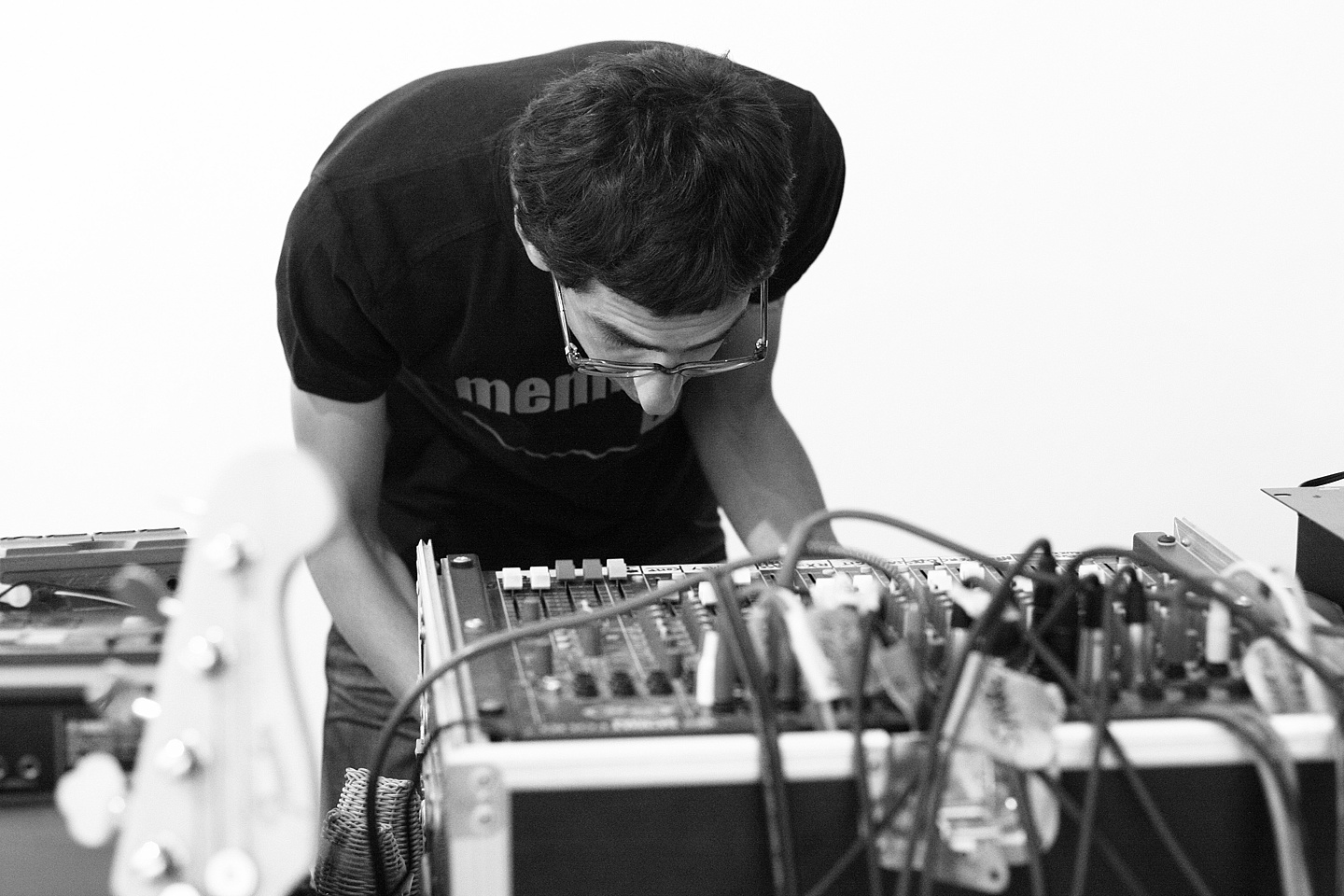 After its first public gathering as part of the Parliament of Bodies in early April, the Society of Friends of Halit continues its discussions on both local and transnational research and activism as well as on antiracism and antifascism—with a focus on sound technologies.
Johannes Ismaiel-Wendt works at the intersection of popular music, media, science, technology, and postcolonial studies. In his presentation, he describes the cultural and racial coding of sound and audio technologies and presents different examples of his research. His work examines how to disrupt racist narratives through technological innovation, the use of microphones in the trial of the so-called NSU, the stereotypes inherent in the presets of drum machines, and resistant, crackling, alternative operations that are ultimately always audible.
Johannes Ismaiel-Wendt's presentation is followed by a conversation with Bonaventure Soh Bejeng Ndikung.
All events of the Society of Friends of Halit are free and open to the public.
Coordinated by Ayşe Güleç, Initiative 6. April, and Kassel postkolonial

Johannes Ismaiel-Wendt, PhD, studied art history, sociology, and musicology at the University of Bremen. His doctoral thesis is titled tracks'n'treks. Populäre Musik und Postkoloniale Analyse (2011). From 2010–12 he was a research assistant at Haus der Kulturen der Welt, Berlin, and worked on the projects Translating Hip Hop (2011) und Global Prayers (2013). He has been active as a musician since his youth. As Professor of Systematic Musicology (Systematische Musikwissenschaft) at the University of Hildesheim he teaches and engages in research on the aesthetics of funk, hip-hop, and electronic dance music, intersectionality, and transcultural knowledge production. His most recent book is post_PRESETS. Kultur, Wissen und populäre MusikmachDinge (2016).
Bonaventure Soh Bejeng Ndikung, PhD, is an independent art curator, biotechnologist, and documenta 14 Curator at Large. He is the founder and Artistic Director of the art space SAVVY Contemporary Berlin and Editor-in-Chief of SAVVY Journal for critical texts on contemporary African art. His recent curatorial projects include Unlearning the Given: Exercises in Demodernity and Decoloniality of Ideas and Knowledge, SAVVY Contemporary, Berlin (2016); If You Are So Smart, Why Ain't You Rich? Marrakech Biennale Satellite (2014); Wir Sind Alle Berliner: 1884–2014, Institute for Cultural Inquiry Berlin (2015); Satch Hoyt, Riding Celestial Vessels, Galerie Wedding, Berlin (2015); and Emeka Ogboh, No Food for Lazy Man, Galerie Wedding, Berlin (2015). He is Co-Curator of the yearlong art project Holbæk Images: An Age of Our Own Making, Roskilde and Copenhagen (2016).