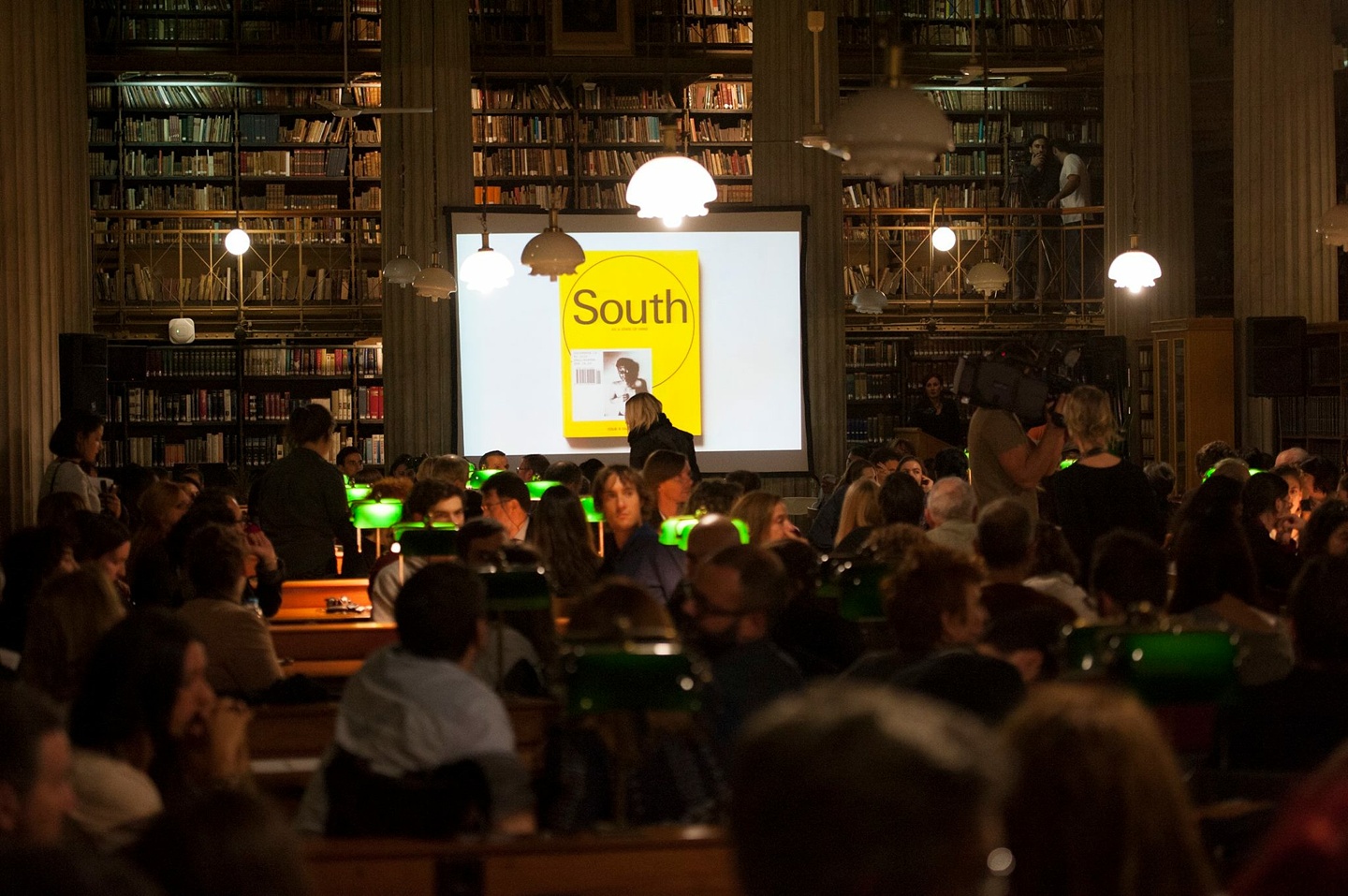 Please join us for talks, readings, and conversation to launch the documenta 14 publication program with South as a State of Mind #6 [documenta 14 #1]
South as a State of Mind, founded by Marina Fokidis in Athens 2012, will temporarily act as the documenta 14 journal until the opening of the exhibition in 2017, with four special issues edited by Quinn Latimer and Adam Szymczyk. The South of documenta 14—both the journal and the imagined spaces it invokes—is conceived as a place of research, critique, art, and literature paralleling the years of work on the exhibition overall, one that will help define and frame its concerns and aims.
Featuring Sotirios Bahtsetzis (curator and writer), Naeem Mohaiemen (artist and writer), Paul B. Preciado (Curator of Public Programs, documenta 14) and Bonaventure Soh Bejeng Ndikung (Curator at Large, documenta 14).
With Marina Fokidis (Head of Artistic Office Athens, documenta 14), Quinn Latimer (Editor-in-Chief of Publications, documenta 14), and Adam Szymczyk (Artistic Director, documenta 14).
Please note that the number of seats are limited and early arrival is advised.
In addition to South as a State of Mind's print publication, there is an online edition of the journal that makes content available in three languages: German, Greek, and English. The online edition launched October 31, 2015, to coincide with the publication of the first print edition of documenta 14 South. You can find it here.