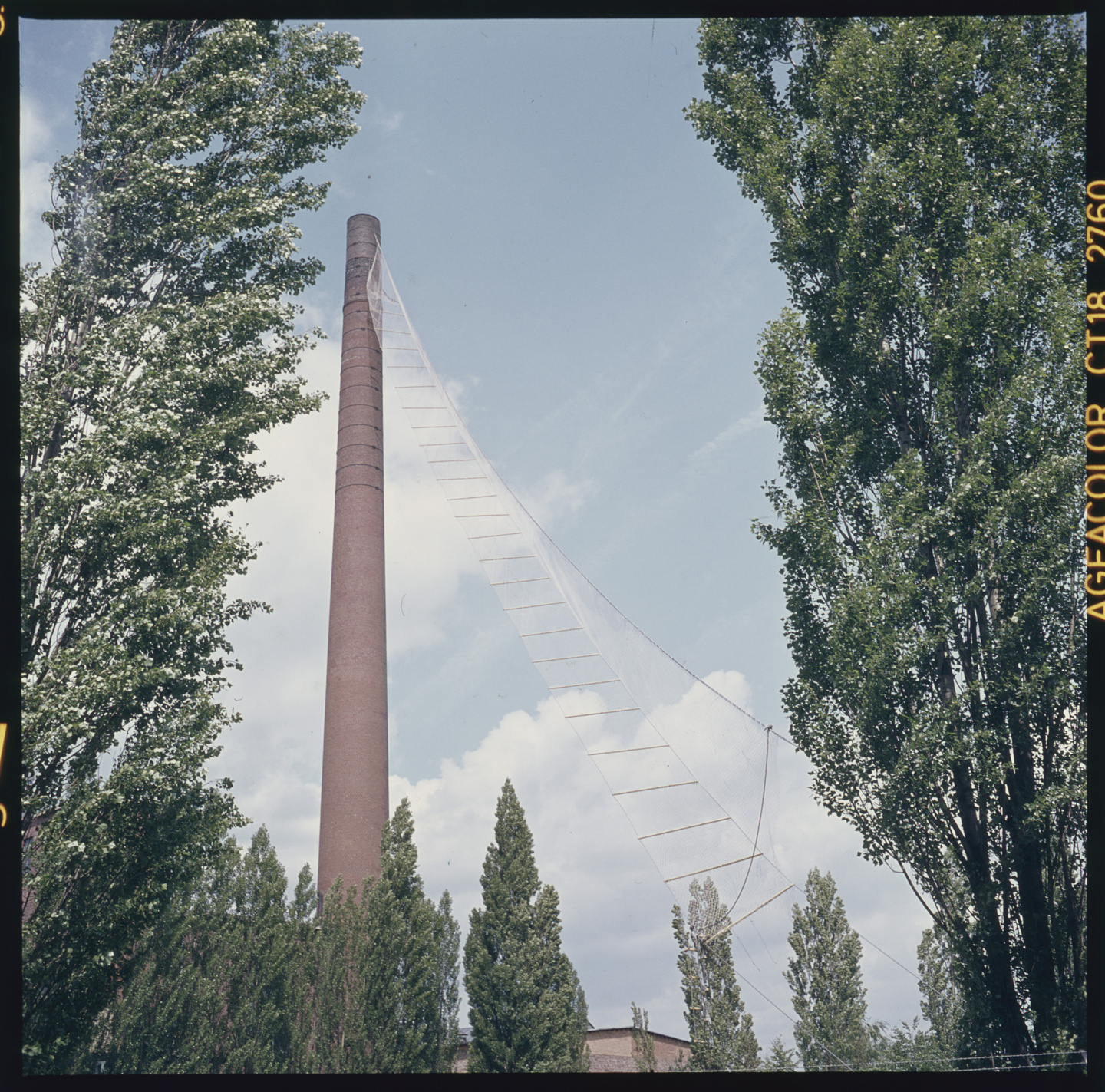 Panos Charalampous, Katerina Tselou, and Zafos Xagoraris see their point of departure as the year 1977. At documenta 6, which was held that year and curated by Manfred Schneckenburger, were presented diverse multimedia artistic experiments of the late 1970s that reflected on the ways in which technology and media became critical tools for redefining art in the so called "media world." Schneckenburger's interest in the relationship between art, media, and society is a trigger for discussing the ways in which some of the participating artists, including Takis, Nam June Paik, Charlotte Moorman, and Otto Piene, amalgamate their practice with science, sound and, video performance.
This event of the Synantiseis program owes its title to Gordon Matta-Clark installation, A Jacob's Ladder, which is a site-specific intervention on the chimneys of a factory in Kassel, and to Nam June Paik's and Charlotte Moorman's performance TV Bra for Living Sculptures; TV Cello; TV Bed. In this session, the contributors touch on several sociopolitical incidents that took place during the post-industrial era of the late seventies and highlight the artistic turn to technology and experimentation.
The talks are held in Greek with English translation.

Panos Charalampous is a visual artist. His work consists of installations, site-specific environments, and audiovisual presentations. Selected exhibitions include Kunst – Europa, 1991, Berlin, Germany; Copenhagen the Cultural Capital of Europe, 1996, Copenhagen, Denmark; Break-through, 2004, Madrid, Spain; eidos, 2013 Besancon, France; Whitehouse Biennial, 2016 Varna, Bulgaria. Charalampous lives and works in Athens, where he is currently the Rector of the Athens School of Fine Arts.
Katerina Tselou is Assistant to the Artistic Director and Curatorial Advisor of documenta 14. She was co-curator and coordinator of the curatorial team for the 4th Athens Biennale in 2013, curator of visual arts at the National Theater of Greece (2009–2013), and exhibition coordinator and international relations and film distribution manager at Argos, Center for Art and Media in Brussels (2007–2008). She has organized projects as an independent curator in Greece, collaborating with institutions such as the European Film Festival and the Theater of the South. Katerina Tselou lives and works in Athens.
Zafos Xagoraris is a visual artist. His work includes drawings, participatory actions, and public installations of sound amplification mechanisms. Xagoraris has participated in exhibitions such as the Sao Paulo Biennale, the Athens Biennale, Manifesta, and the Thessaloniki Biennale, among others. He was a visiting scholar at the University of Michigan, the University of Sassari, and Columbia University. Xagoraris lives and works in Athens, where he teaches in the Visual Arts department of the Athens School of Fine Arts.