Reflecting on the process of becoming a dancing body and on the paradoxes of inventing an autonomous gestural language, Alexandra Bachzetsis performs her first piece Perfect, conceived fifteen years ago, and introduces us to the choreographic practice of Lenio Kaklea, who will also perform a new iteration of her first solo piece, Arranged by Date, made in collaboration with Lou Forster.
The performances will be followed by a dialogue between the artists and a discussion with the audience.
Alexandra Bachzetsis's piece Perfect (2001) extracts choreographic scripts from different cinematic or photographic scenes (from Jane Fonda's workout videos, to the discipline of female behavior), transforming culturally codified gestures into an abstract language that is decomposed and re-assemblaged, repeated and interrupted, to create a new grammar for movement.
Lenio Kaklea's piece Arranged by Date, a Practice (2016) investigates our relation to memory and language and their connection to the immaterial world of finance. In this ongoing choreographic process Kaklea uses found images and embodies them, transcribing her movements into a graphic vocabulary and comparing the symbols of this vocabulary to new images, different from the original.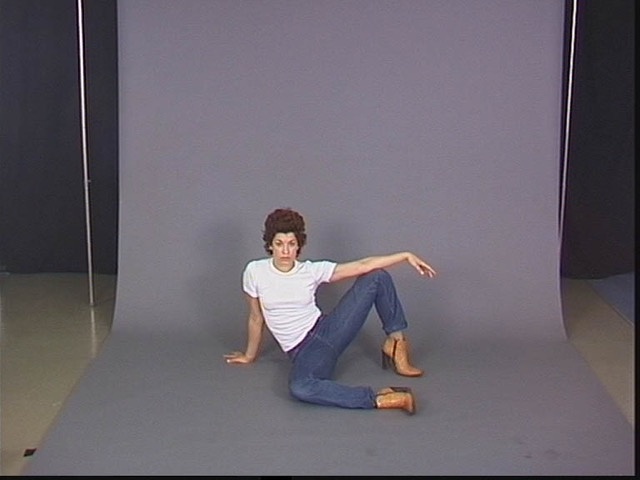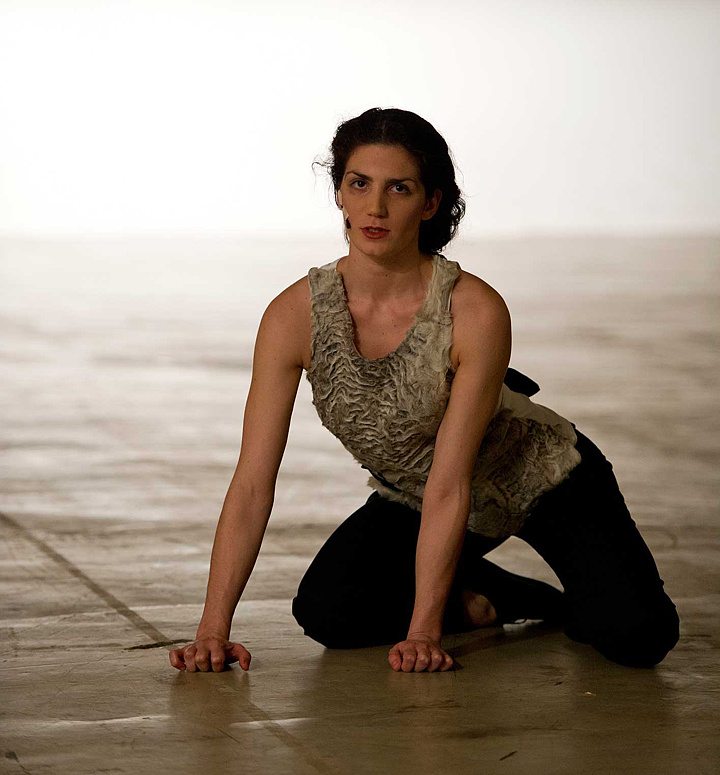 Alexandra Bachzetsis is a choreographer and visual artist. Her practice unfolds at the intersection of dance, performance, the visual arts, and theater. Collaboration, transference, live feed video, and a plurality of voices and bodies have informed Bachzetsis's work. Her work has been exhibited in a variety of contemporary art spaces and museums, including the Jumex Museum, Mexico City, 2014; the Stedelijk Museum, Amsterdam, 2015 and 2013; Tate Modern, London, 2014; and Kunsthalle Basel, 2008, as well as a number of international group exhibitions, such as (d)OCUMENTA 13, Kassel, 2012, and the 5th Berlin Biennial, 2008. Her latest work Massacre: Variations on a Theme will be premiered at MoMA, Museum of Contemporary Art in New York in January 2017. Bachzetsis is based in Switzerland and Athens, Greece.
Lenio Kaklea is a choreographer and performer. As a performer she collaborates with Alexandra Bachzetsis, Gerard & Kelly, Claudia Triozzi, and Boris Charmatz among others. Since 2009, she has developed choreographic projects such as Arranged by Date, A Guided Tour, 2016; Margin Release f/f, 2015; Deux • L, 2013, in collaboration with Lucinda Childs; Arranged by Date, 2012; Fluctuat nec Mergitur, 2010, and Matter of Act, 2009. Her work has been presented in institutions and festivals such as the Centre Pompidou, ImpulsTanz, Athens & Epidaurus Festival, Quartz-Scène National de Brest, Latitudes Contemporaines, Onassis Foundation, and La Ménagerie de Verre. Kaklea is based in Paris.