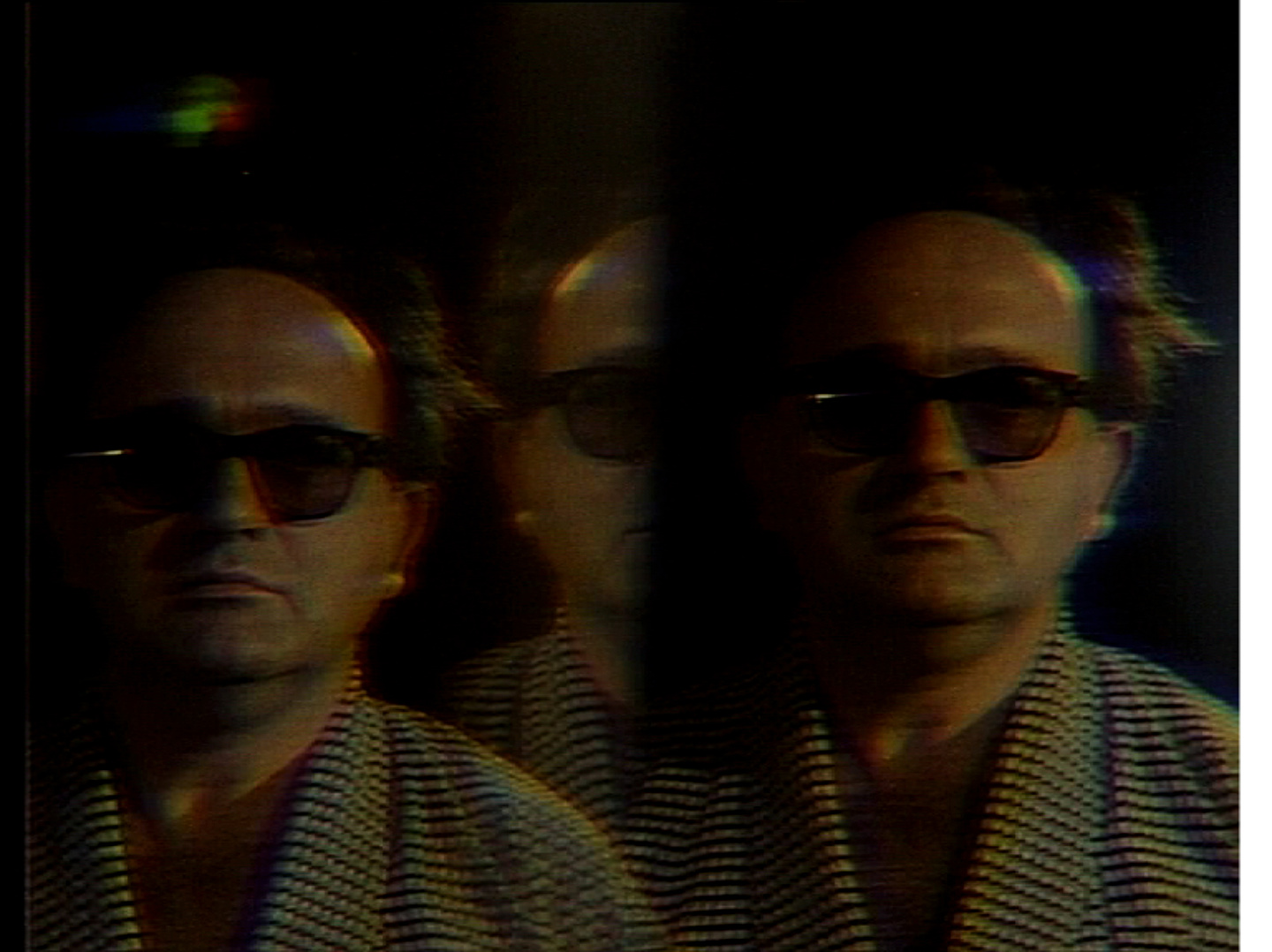 Alberto Grifi (Rome, 1938–2007), the Italian experimental film director, began his activity in the art field as a pioneer of underground cinema and emerged as a major exponent of video activism and counter-information. The relationship between Grifi and Italian state television can be described as a continuous radical conflict.
Michele alla ricerca della felicità (1978), Alberto Grifi, Italy, 23 min.
Italian with English subtitles
Commissioned and then censored by Rai 2 (Italian public television), Michele alla ricerca della felicità follows Michele, a political prisoner who witnessed the violence and fury of guards against a drug addicted prisoner. Written together with an expert of psychotropic substances—Italian sociologist Guido Blumir—the film leaves no room for optical illusions. The prison where Michele is interned is depicted in a rigorous, Spartan, and essential, style.
Argonauti, Evviva! (1968), Alberto Grifi, Italy, 18 min.
Italian with English subtitles
Argonauti, Evviva! references the theories of Austrian psychiatrist Wilhelm Reich about "orgone," the energy of orgasms, and the psychedelic movement. Echoing dystopian science-fiction, the experimental short film features a soundtrack by Alvin Curran and Musica Elettronica Viva (MEV). Grifi populates this experimental short with luminous, brightly colored spots, prisms, kaleidoscopes, and delirious voice overs.
Lia (1977), Alberto Grifi, Italy, 26 min.
Italian with English subtitles
Grifi filmed the "counter-conference" on anti-psychiatry held at Communication Factory, the former Church of San Carpoforo in Brera, Milan, occupied by Laboratorio di Comunicazione Militante, in opposition to the official conference on psychiatry organized by philosopher Armando Verdiglione on November 25–28, 1975. Lia focuses on the speech of a student (Lia) in one single long take. The protagonist is a young woman who attacks the militants' ideology with an account of a disturbing real life experience. The film begins with Lia reading a serious accusation concerning her brother who was found hanged in a mental hospital.
Anna (excerpt, 1975), Alberto Grifi and Massimo Sarchielli, Italy, 30 min.
Italian with English subtitles
A cult movie and a radical epic about the failure of alternative culture pushed to the limits by circumstances and personal narrow-mindedness, Anna was filmed by Grifi and actor Massimo Sarchielli. Sarchielli met sixteen-year-old Anna in Rome at the end of the 1960s. Pregnant, drug addicted, and a victim of depression with suicidal tendencies, she had escaped from several reformatory facilities in France. The film records the refusal of the actors and staff to submit to the authority of direction and script, so disobedience belongs not only to the object being filmed (Anna) but also to the subject doing the filming.
August 25: With presentation by Marco Scotini

Marco Scotini is an Italian curator, writer and art critic and artistic director of the FM Center for Contemporary Art in Milan.
TV Politics is a film program that revisits some of the most significant attempts to articulate a radical approach to the politics of television since the mid twentieth century. It revisits film works conceived for the purpose of rethinking what television could be, while at the same time seeking to provide a different kind of analysis of social and cultural reality.