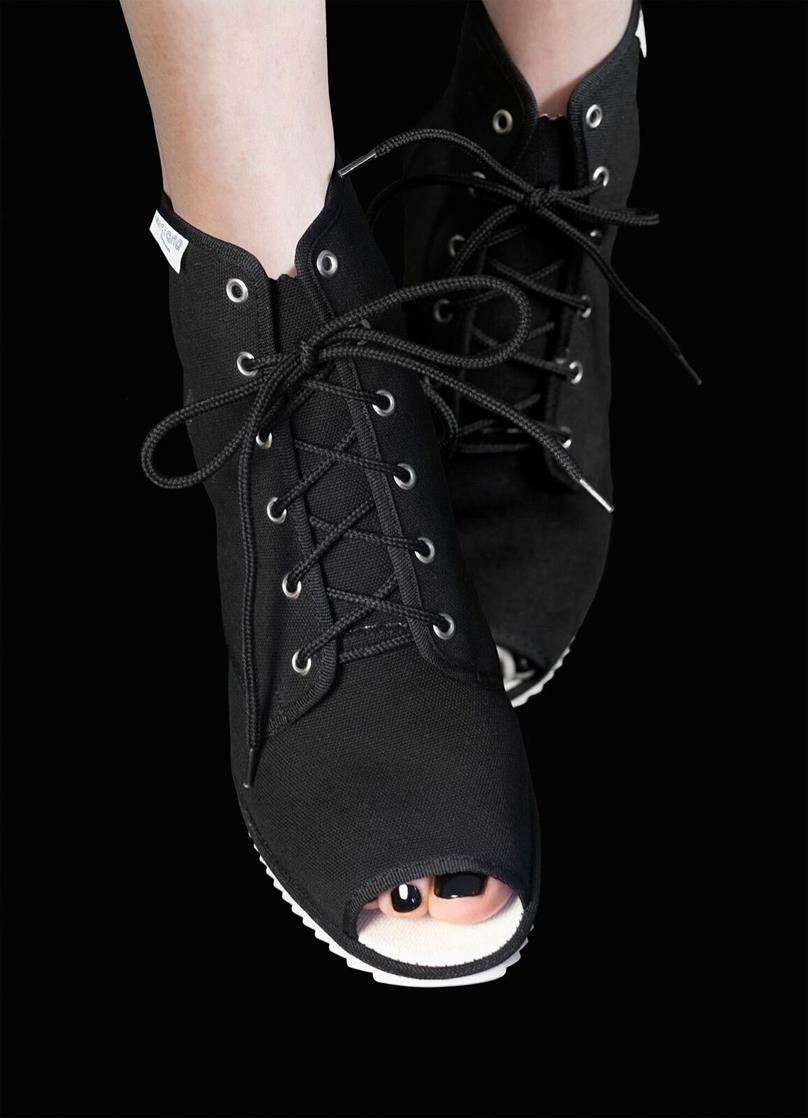 Yugoexport is a "blind non-aligned oral corporation" established by documenta 14 artist Irena Haiduk in 2015. Incorporated in the United States (where corporations are people), launched in Paris and headquartered in Belgrade, her process of incorporation continue.
The presence of Yugoexport in documenta 14 proceeds from the ground up – with the distribution of ergonomic footwear to the female workforce of documenta gGmbH in Athens.
All women (or rather all those, regardless of gender, seduced by the prospect of wearing ergonomic women's footwear) employed for documenta 14 are eligible to receive a pair of Borosana Shoes within the rubric of Nine Hour Delay, a work that Haiduk initiated on a minor scale in 2012 and now incorporates into Yugoexport.

Of Nine Hour Delay, Irena Haiduk writes: "The Borosana shoe was first developed over a nine-year period (1960-69) at Borovo Rubber Industry Headquarters in Vukovar, Yugoslavia. After being designed and tested by the Borovo female workforce and an orthopedic surgeon, the shoe was mandatory for Yugoslav women working in the public sector. Borosana was launched in 1969, in white and navy colors, featuring an ergonomic platform, calculated as ideal for nine hours of standing without hurting the wearer's spine. In the declining years of Yugoslav communism the model was withdrawn from mass production. Fabrication was abandoned when Vukovar became a war zone in 1991. Each time this project is exhibited Borosana becomes the official work shoe of the host institution advancing the constructivist maxim of great utilitarian design in service of the working woman. The shoe extends the architecture of labor and provides the wearers with a distinction between labor time and leisure time. Borovo remains the last public Yugoslav infrastructure. The inability to legally split and privatize the company's public assets prevents Yugoslavia from fully formally splitting to this day. With every new step Yugoslavia persists (insists)."

This is the fullest iteration of Nine Hour Delay to date.

The Army of Beautiful Women grows.
The city becomes a runway and a production line.
All welcome to witness and listen to Irena Haiduk recount the progress of Yugoexport.

Irena Haiduk is against biography.