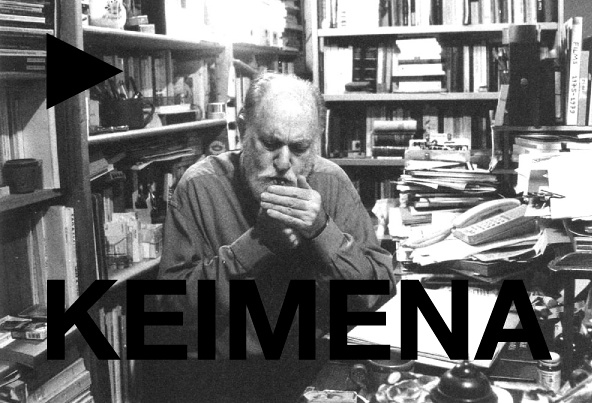 Elias Petropoulos: Enas kosmos ypogeios (Elias Petropoulos: An Underground World), 2005, Greece, 61 min.
Director: Kalliopi Legaki
Elias Petropoulos was a radical author who wrote the history of Greece's "underground world." Instead of writing about politicians and generals, Petropoulos' books told the stories of Rembetika songs, bohemians, bums, and criminals. This film revolves around an interview with the writer in Paris, just a few months before his death in 2003.

Keimena, a documenta 14 Film Program on ERT2, airs Mondays at midnight from December 19, 2016 to September 18, 2017. Each film can be viewed during the broadcast and streamed on demand for seven days thereafter. Please note that the films are presented in their original language with Greek subtitles, and can be streamed from within Greece only.