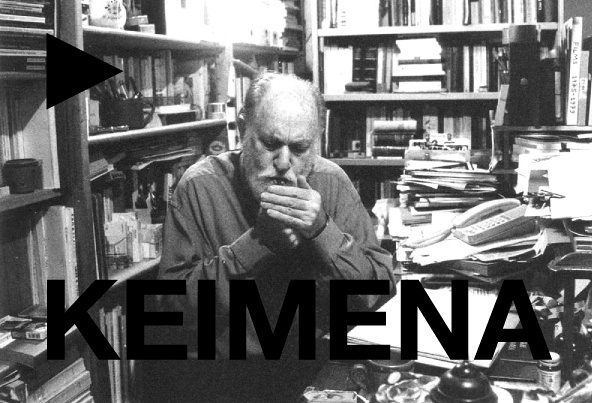 Monday March 20, 2017, 24:00 on ERT2
Elias Petropoulos: Enas kosmos ypogeios (Elias Petropoulos: An Underground World), 2005, Greece, 61 min.
Director: Kalliopi Legaki
Elias Petropoulos, who died in 2003, was the first Greek folklore researcher, author, and historian to document underground cultures and figures shunned by official history. A restless, inquisitive spirit, he was the enemy of academicism and the establishment.
Kalliopi Legaki's Elias Petropoulos: An Underground World meets the author at his study in Paris, where he spent his last thirty years in self-exile. Taking the shape of a final interview, it was filmed only months before Petropoulos died of cancer. By then, he was disillusioned with Greece's politics, tired of the prosecutions and prison terms. An active member of the Greek resistance to Nazi occupation and later an outspoken critic of repression and censorship, he had fled the junta for Paris in 1974.
Petropoulos takes us into unfamiliar realms of tradition and "Greekness" and acquaints us with all the persecuted and despised characters that fill his books. Rembetika songs, musicians, bums, spivs, prostitutes, homosexuals, convicts—all those he described as an "underground world"—meet before the camera as they once met in his writing.
Eminent artists and intellectuals—"the world above ground"—who had met and befriended him give their own account of the man. They admire his unique ability to converse with these different, hidden worlds.
The camera reveals a man who never lost the passion for his work, gleaning information for his books and subverting established views and values. Until the end, Elias Petropoulos was an unrepentant, anarchic idealist and one of the last romantics of our times.
—Kalliopi Legaki, director and Maria Gentekou, producer of Elias Petroupoulos: An Underground World