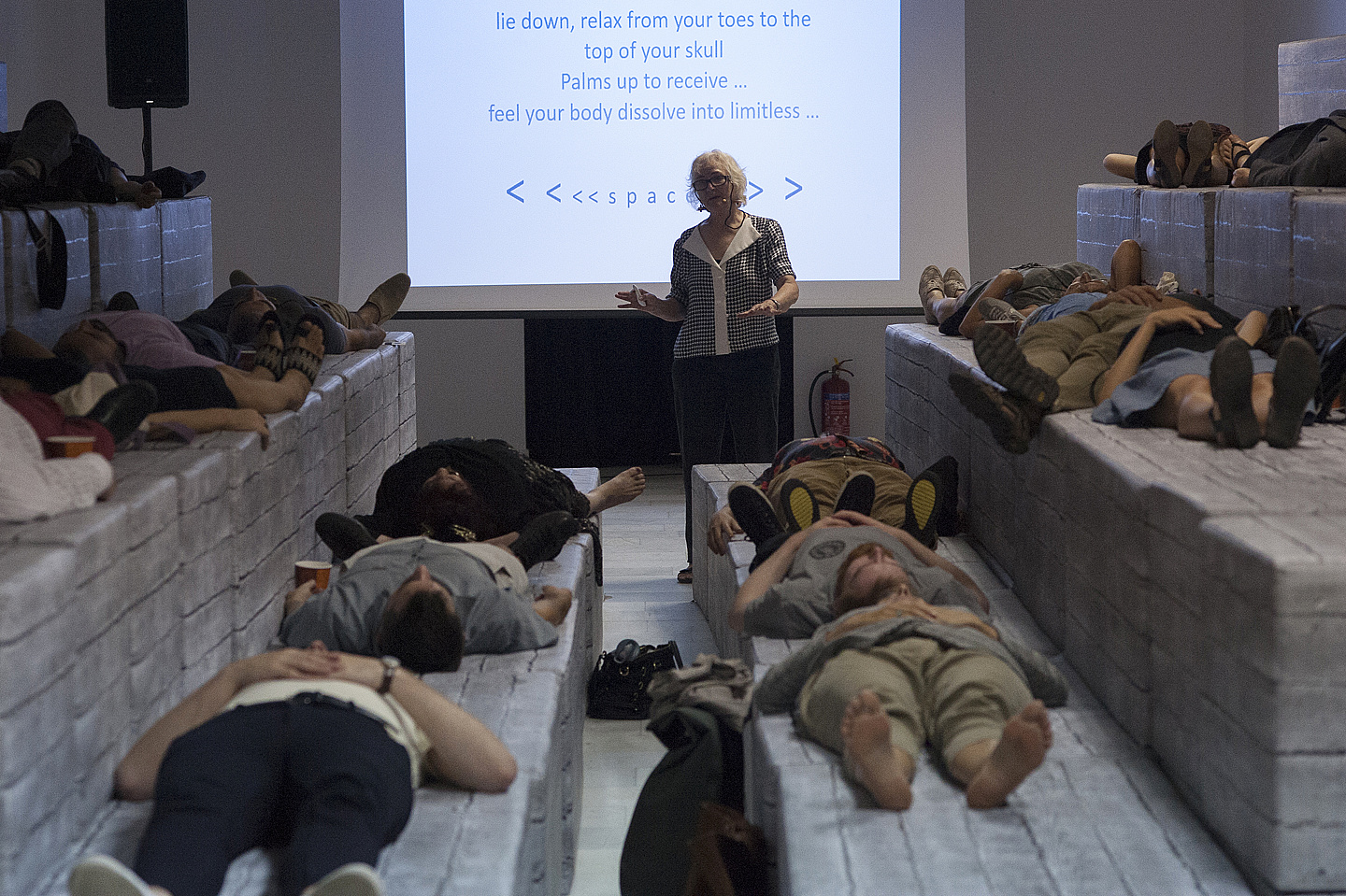 You are invited to join artist Bonita Ely in a workshop to discuss the ongoing, inter-generational effects of undiagnosed, untreated posttraumatic stress disorder (PTSD) suffered by family members of returned soldiers. During the workshop, Ely shares her family's experiences following her father's return home after the Second World War. The artist has made these often tragic effects of undiagnosed PTSD the focus of her artistic work.
Whenever people suffer the violence of war—when traumatized soldiers return home, when refugees and migrants worldwide flee from war-torn countries to seek safety—generation after generation may be exposed indirectly and directly to the traumatizing effects of war through epigenetic transfer, acute anxiety, insecurities, and family violence.
Open to up to twenty participants, register at: program@documenta.de.

Bonita Ely is an Australian artist. Her interdisciplinary artworks typically address environmental and socio-political issues, inventing fantasy personas, insightful mythologies, and narratives to address the causes and effects of environmental destruction, as well as social inequities. In the 1970s, her series Locust People correlated the ravages of locust plagues with human exploitation of resources. The ingredients for her show cooking performances, Murray River Punch (1979), are the pollutants contaminating the Murray River. Public artworks include Thunderbolt (2010), signaling the neighborhood's level of power consumption. Her creative method often involves forensic mappings of environmental degradation. Interior Decoration (2013–ongoing), by contrast, is made from Ely's parents' bedroom furniture morphed and militarized into an incanny installation. It addresses PTSD's psychological affects on families as a consequence of war. Ely is Associate Professor in the Art and Design faculty, University of New South Wales, Sydney, where she is a member of the Environmental Research Initiative for Art (ERIA).