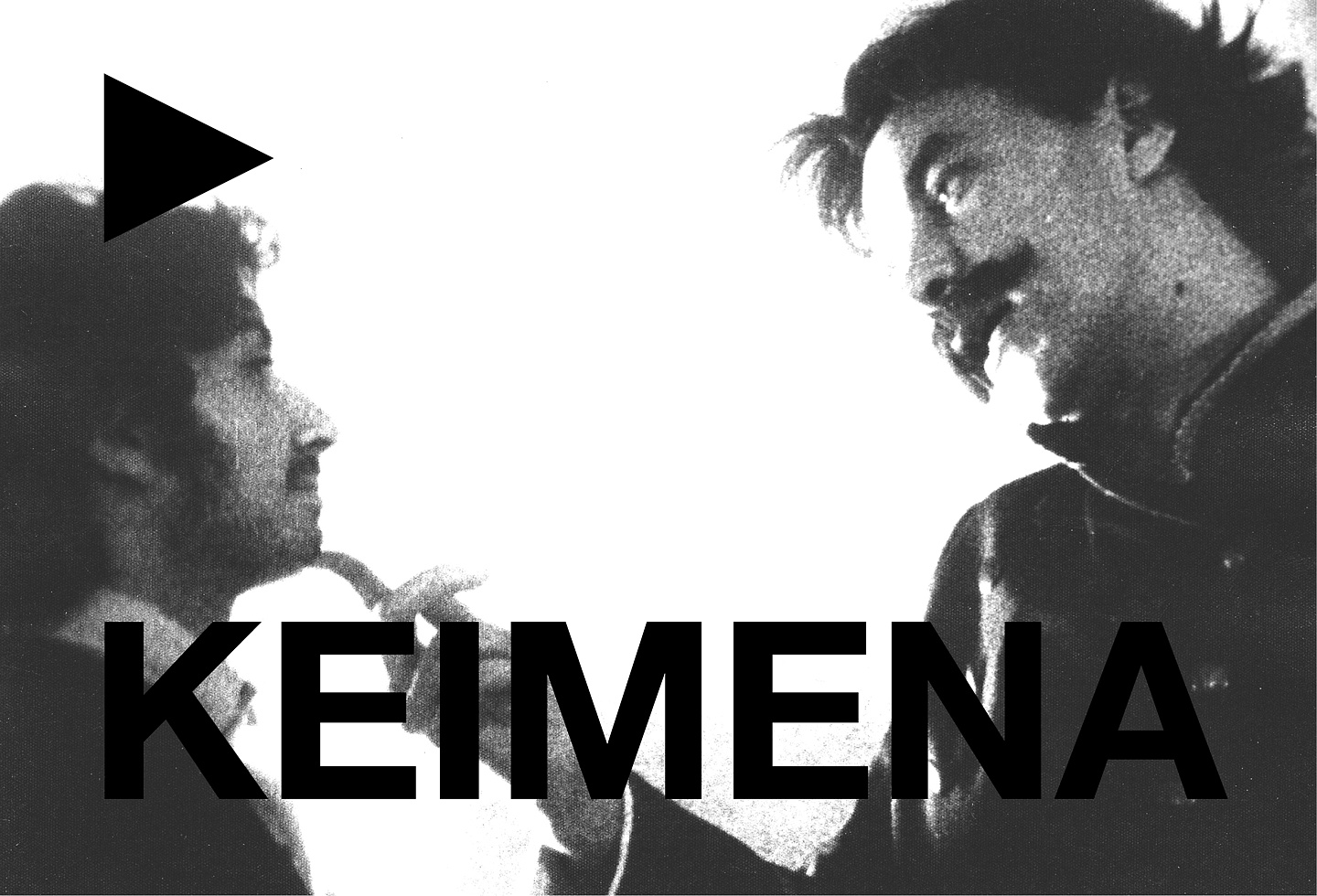 Monday January 16, 2017, 24:00 on ERT2
Verzió (Version), 1979, Hungary, 54 min.
Director: Miklós Erdély
Miklós Erdély's Version gravitates around Tiszaeszlár, a small East Hungarian village where in 1882 a young maid went missing and was later found dead in the river. The local Jewish community was accused of ritually murdering her. The blood libel trial that followed ignited anti-Semitic propaganda, agitation, and later pogroms in Austria-Hungary that gained worldwide attention.
Version is loosely based on historical accounts of the trial. Miklós Erdély's reconstruction of the events centers around the interrogation of the son of the rabbi, who was made to give evidence. The film presents a cycle of alternating versions of the event, for which Erdély combined three film genres: investigative reportage, feature film, and "making-of." The latter documents the film shoot and introduces the characters, all played by amateurs from Hungary's underground cultural scene.
Version was shot on a handheld camera using grainy black-and-white film stock. The formal radicalism of its filming and editing reflects Erdély's complex view on how film can capture the ambiguous experience of reality.
Erdély, an architect by profession, was an influential conceptual artist and a charismatic catalyst of the unofficial Hungarian art scene between the 1960s and his death in 1986. A writer, a poet, a theorist, and an experimental filmmaker, his manifold work in these fields was characterized by montage. His experiments with the language of film intertwined analytical and poetic approaches to the medium, and he often used discarded material he called "TV-junk."
Two of Miklós Erdély's half-brothers were killed in the Holocaust. The filmmaker was not only interested in unprocessed trauma, a taboo subject during Communist rule, but in the prevailing attitudes and the archetypal image of the Jew in modern society.
—Lívia Páldi, cura­tor