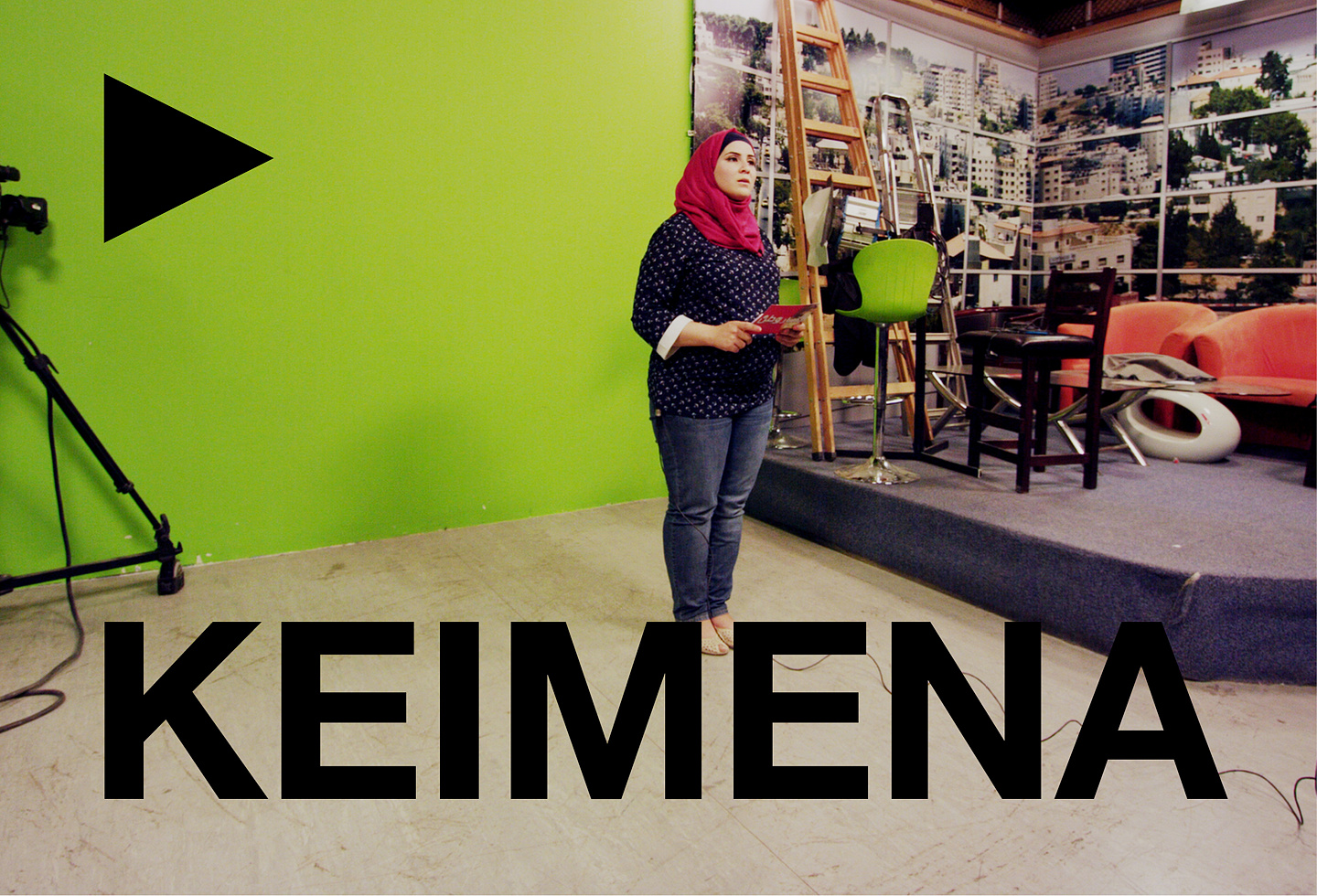 Monday September 11, 2017, 24:00 on ERT2
UHF42, episodes 1–2, 2017, Palestinian Territories, 40 min.
Director: Mike Crane
UHF42 is an episodic tele-drama co-produced by artist Mike Crane and Wattan TV, the West Bank's longest running 24-hour news station. Each of the six episodes depicts one day in a working week. Staff re-enact their jobs, turning the station's cameras back on themselves, using their newsrooms and offices as sets for a drama about consumer debt in Ramallah, Palestine.
Crane first arrived at Wattan after reading about a 2012 raid in which the station's transmitter was illegally confiscated by the Israeli military. This reduced the network's terrestrial frequency, UHF42, forcing it to adapt to online platforms. There, Crane learned about Wattan's dramatic narrative fictions and investigative reports portraying life under occupation. After visiting the station, he spent a year working with the writers and technicians to create a new series about maintaining this historic frequency.
UHF42 depicts how, for many Palestinians, social mobility is improved through the purchase of cars, homes, and luxury goods. Yet it also locks workers into multiple jobs to repay exorbitant interest rates. The series considers how debt simultaneously limits and expands perception, framing this through the regimens of time and space imposed by the military occupation.
While UHF42 is intended to be exhibited in timed segments, the first two episodes are broadcast consecutively here for the first time. Through this format Crane encourages Greek spectators to perceive their own debt relations through the constant stream of images provided by Wattan's 24-hour coverage of occupied life.
–Shama Khanna, curator and writer