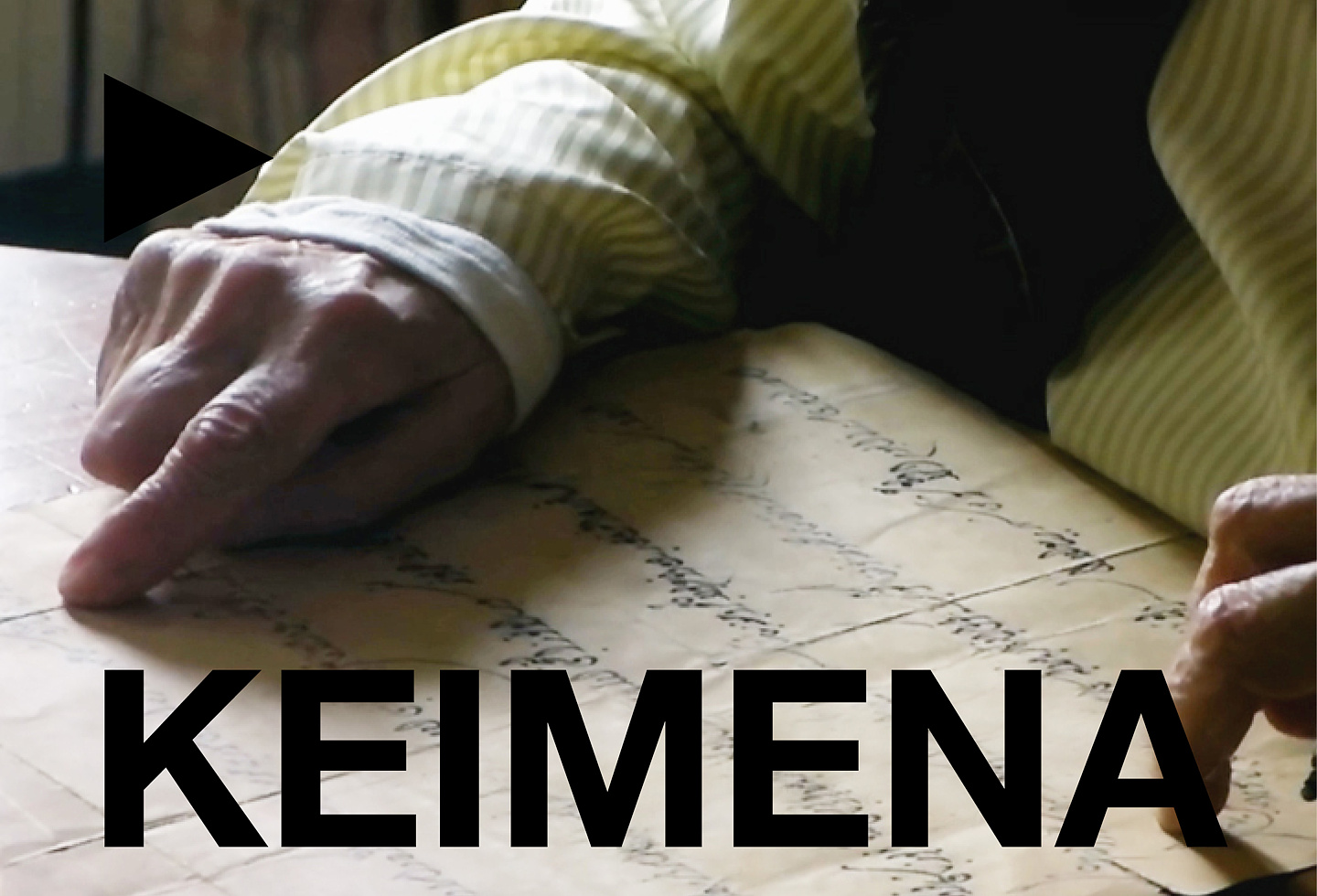 Monday September 4, 2017, 24:00 on ERT2
Ismyrna (Ismyrne), 2016, Lebanon/France/United Arab Emirates, 50 min.
Directors: Joana Hadjithomas and Khalil Joreige
Ismyrne, co-directed by the Lebanese artists Joana Hadjithomas and Khalil Joreige, tackles issues of identity, belonging, and nationalism. Hadjithomas and Joreige began to collaborate in the early 1990s, after the Lebanese wars. They see themselves as researchers who use various media—films, installations, performances, photos, sculptures—to interrogate images, representations, storytelling, and the writing of history.
When Joana met the artist and poet Etel Adnan, they bonded over their common links to a city they had never visited: Smyrna, now known as Izmir, on Turkey's Aegean coast. They found themselves engaging with questions around the transmission of history, and considering their attachment to objects, places, mythologies, and imaginary constructions without images. Joana's paternal Greek family was forced into exile from Smyrna by the Turkish armies after the fall of the Ottoman Empire. Etel's Greek mother was born in Smyrna, married a Syrian officer in the Ottoman Army, and moved to Lebanon after the collapse of the empire.
What is to be done with the sorrow of our parents? How are we to live today, without nostalgia, in what Etel calls the "eternal present"? The personal stories of the two women weave a backdrop to the radical changes that took place in the Middle East after the fall of the Ottoman Empire and the emergence of new borders. In the course of the film, poetry emerges as a tool of resistance.
–Joana Hadjithomas and Khalil Joreige