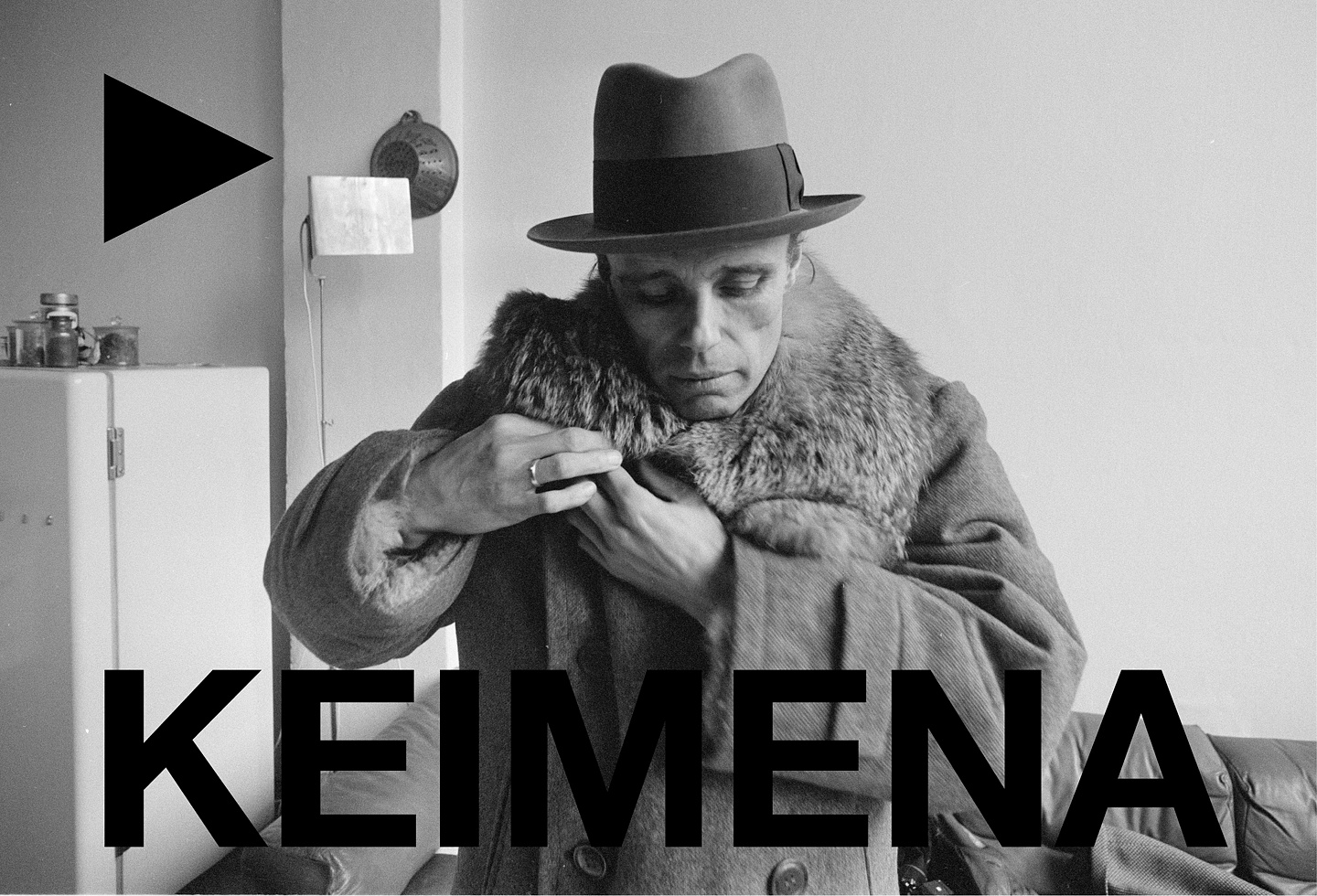 Monday July 3, 2017, 24:00 on ERT2
Beuys, 2017, Germany, 107 min.
Director: Andres Veiel
Beuys, a film by Andres Veiel, is a thrilling portrait of one of the most controversial artists of the twentieth century.
Thirty years after his death, the work of the German artist and activist Joseph Beuys still seems visionary. With an inexhaustible energy, he advocated a new vision, stating that "everyone is an artist." Everyone has the potential to shape society.
With this montage of previously untapped footage, director Andres Veiel and his team created an intimate look at the person, his art, and his world of ideas. As well as a portrait of the man, the film also extends Veiel's reputation as a political filmmaker addressing violence, terrorism, and an out-of-control financial system.
With access to almost 500 hours of audiovisual material and nearly 20,000 photos, Veiel worked on Beuys for over three years. When he started the project, no-one could have foreseen that the film would be released at a time when reactionary politicians are preying upon people's nostalgia for imagined, utopian pasts. In these times, the forward-looking work of Joseph Beuys is more important than ever.
Beuys asks questions that remain relevant. These include the possibility of a radical democracy that doesn't shy away from new monetary systems, and fighting for equal opportunities in a world of increasing inequality. Beuys insists on the possibility that the world can be changed by individual people working together: "Nothing needs to remain the way it is."
—Andres Veiel, film and theater director and author