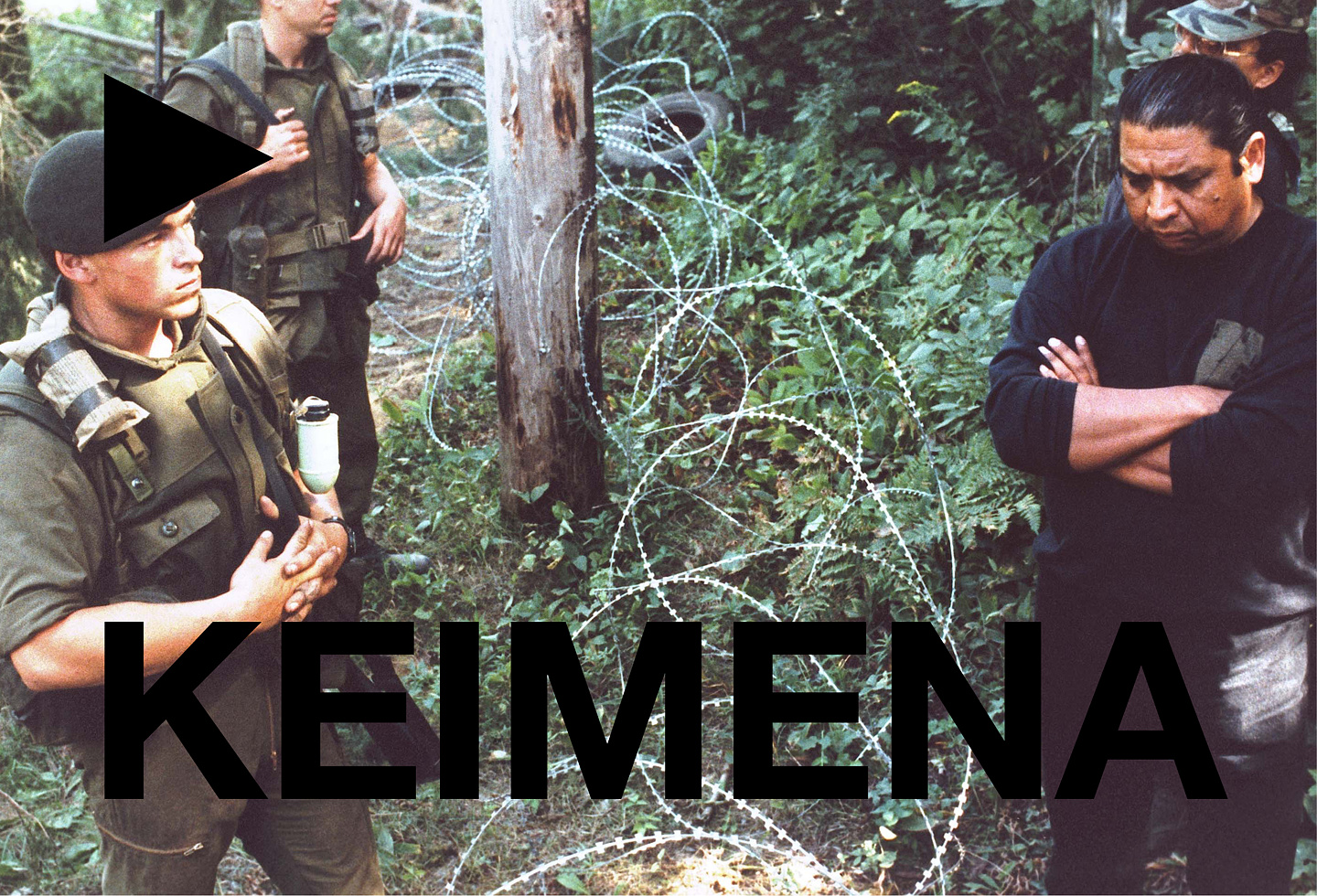 Monday March 13, 2017, 24:00 on ERT2
Kanehsatake: 270 Years of Resistance, 1993, Canada, 119 min.
Director: Alanis Obomsawin
Abenaki director Alanis Obomsawin's film Kanehsatake: 270 Years of Resistance focuses on a small Kanien'kéha:ka (Mohawk) community, unheard of by many Canadians until a protest began on March 10, 1990. Kanesatà:ke is not an Indian reserve but was declared an "interim land base" in 1717, when those acting on behalf of the King of France divided up the territory. The Kanien'kéha:ka, who were left with a paltry tract of nine square miles of land, created a wampum belt—a thread of whelk and quahog shells that carries complex meanings and serves as a "living record" of the community—to ensure that the act was not forgotten.
Yet even those land rights were not respected, and the Kanien'kéha:ka have struggled against injustice ever since. Kanehsatake: 270 Years of Resistance records a recent chapter in this historic struggle. In 1989 the mayor of the neighboring village of Oka decided to expand a golf course onto Kanien'kéha:ka territory, disturbing traditional burial grounds. Recognizing the impact of this proposal, women, warriors, and elders from Kanesatà:ke formed a line in front of construction crews, blocking access to the site, in March 1990.
The Quebec police and then the Canadian army were called in as the confrontation escalated, leading to gunfire and teargas. Mohawks from neighboring Kahnawake and Indigenous peoples from across Canada and the United States joined the protest, leading to a bitter 78-day standoff.
The mainstream media reported only one side of an armed siege that became known as the "Oka Crisis." Obomsawin's documentary film portrays Kanien'kéha:ka resistance from behind the barricades.
—Candice Hopkins, Curator documenta 14