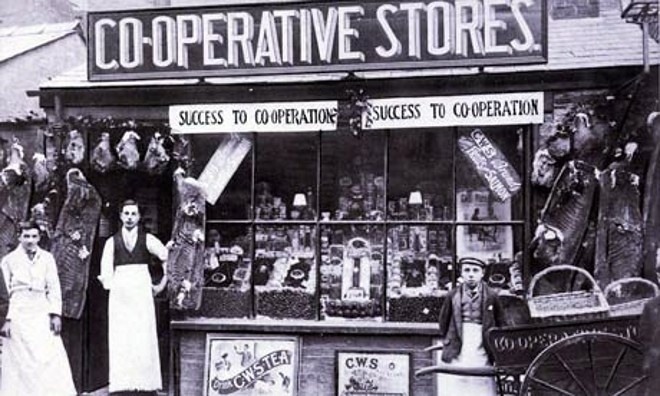 6–8 pm
Presentation of the Cooperativist Society
The Cooperativist Society invites you to its first event. We present the Society's general approach and position and initiate a new project: the Artists' Cooperative.
The Cooperativist Society is a place of action. It is an open initiative that establishes cooperative economic connections between documenta 14 as a global cultural industry event and local alternative or solidarity economy projects in Athens. The Cooperativist Society attempts to use documenta 14 as a lever, as a means to strengthen the local fabric of social pluralism. As part of this cooperativist vision we aim to empower and produce new and lasting circular economy relations, with and beyond documenta 14. This is only possible if you are involved in making it happen.
How can economic and social relations be collaborative, transferring ownership and agency back to the collective? We propose the formation of a Cooperativist Society closely tied to the global commons movement and the development of post-capitalist cooperative ecosystems. Some of the values we share with these movements are redistribution and economic exchange between equals, open political participation, decentralization of organizational forms, and the sharing and distribution of open knowledge. Based on these values, we aim to provide a platform as well as tools which facilitate fair economic relationships between documenta 14 workers, the audience, and local grassroots initiatives engaged in building an economy that goes beyond the "there is no alternative" mantra of neoliberalism.
Following cooperativist principles, our process will be open and depends on your participation as an equal. With the launch of the Cooperativist Society we know where we start, but not where we will go… We are calling upon individuals to become part of a collective that sculpts the shape of society.
8–10 pm
The Artists' Cooperative
The Artists' Cooperative is a tool for an other form of artistic production. We believe that the place of art is social cooperation. The labor of artists struggling to sustain themselves is often precarious. Although artists are connected as part of a network or community, ultimately many work as individuals, in competition with each other. Often, artists have to invest their own money to produce their work. They enter into debt in order to be visible. Art institutions often play into a speculative logic similar to that of financial markets that takes advantage of both the artworks and the artists.
Within a cooperative structure we can create mutual aid funds that collect resources from those who have more to be used by those who have nothing. The Artists' Cooperative can be part of a wider ecosystem, a system of independent structures of solidarity supporting economic management and communication between its members.
The Artists' Cooperative is open to the artists of documenta 14, to artists based in Athens, as well as artists and collectives from all over the world. It is an open call, a process of discussion, conceived to last beyond documenta 14. From February to July 2017 we are organizing meetings to design the tools and the structure of this organization.

Image source: pandorasociety.com