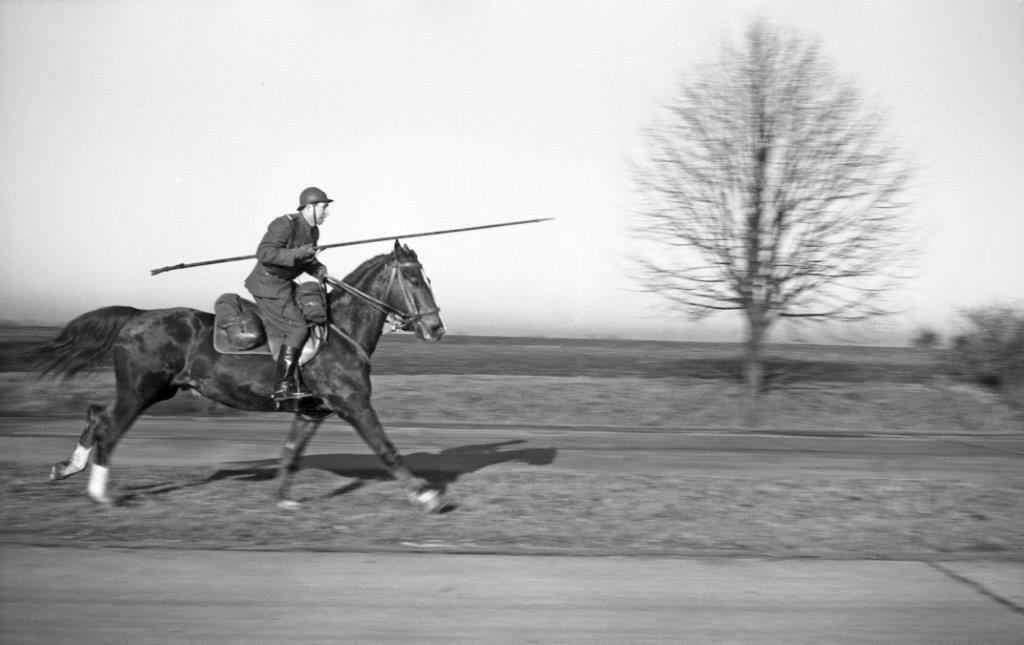 Lotna (Swift), Andrzej Wajda, 1959, Poland, 90 min.
Andrzej Wajda made this film as a tribute to the heroic Polish cavalry who faced off against German tanks in the first weeks of World War II. The near-mythical horse, Lotna, connects the protagonists as they progress towards inevitable death.

Final Cut is a documenta 14 film program that takes place at Filmladen Kassel, a small arthouse cinema, during the final week of the exhibition. Daily from September 11–17, beginning at 8:30 pm, it presents a selection of riveting yet seldom-seen films compiled by Artistic Director Adam Szymczyk.
If not stated otherwise, all screenings show original versions with English subtitles.
Entrance fee: 7.50 € / reduced 7 €. Tickets for the screenings can be purchased from September 7 or on the day of the screenings, daily from 5 pm at Filmladen Kassel. Reservations are not possible.