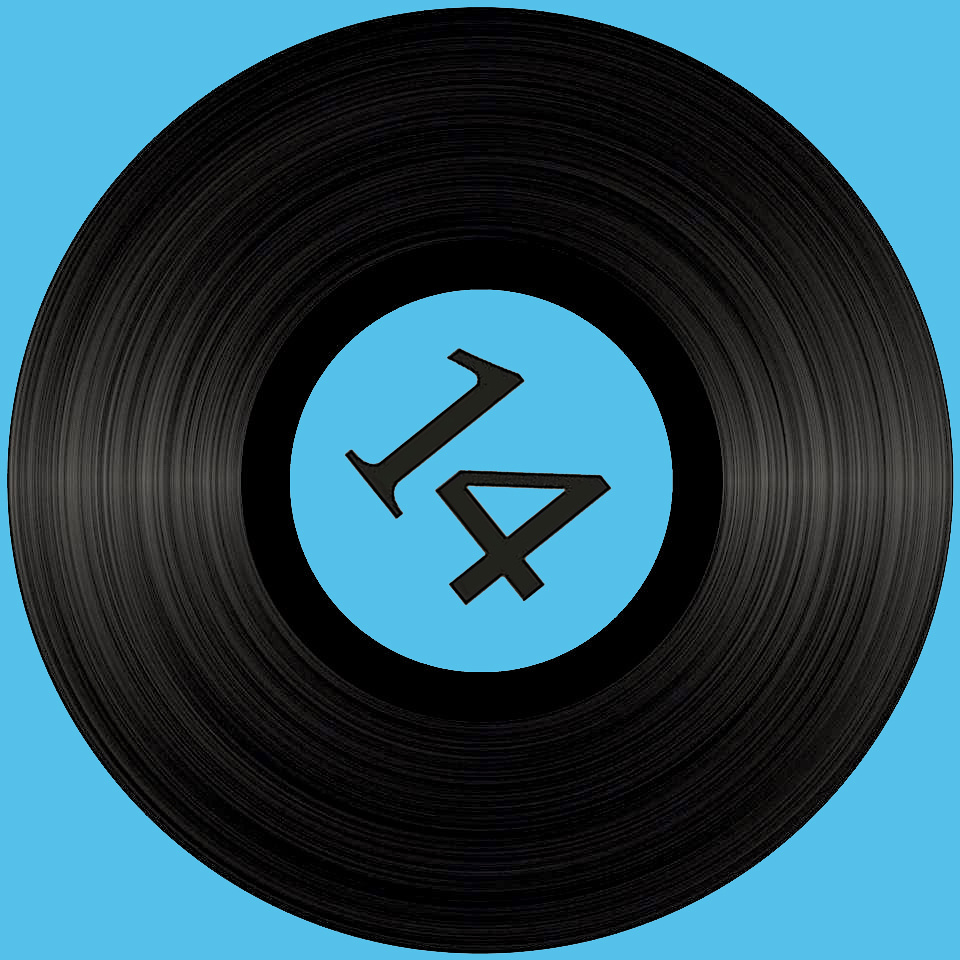 14 To The Floor's fourteenth installment, auspiciously timed to occur on September 14: ready your discerning ears and dancing feet for one final blowout of musical impressions as documenta 14's weekly club night readies itself for a big-boned, grand finale in fine thunderstruck style.
Fittingly, for a project initiated by the people for the people, documenta 14 artists and team members take center stage in the persons of Mattin, Royal Jelly Benefits, Tatsuya Takahashi, and Izabel, Jules and Jondo, back to back—a final, lasting reminder of the centrality of the sound of music to documenta 14 as a whole: learning from the night…
Running order:
Mattin
Tatsuya Takahashi (live)
Royal Jelly Benefits
Izabel b2b Jules b2b Jondo
Sound:
Yuji Tsutsumida
Poster design:
Fake Office

documenta 14 artist Mattin has worked predominantly with noise and improvisation, compiling over seventy releases on numerous international labels. His collaborators include the likes of Tony Conrad, Taku Sugimoto, Oren Ambarchi, Junko, and Bruce Russell, among others, and he's written about improvisation, free software, and against the notion of intellectual property. He'll be bringing some of the rhythmic treasures he's come across during his travels for the final culmination of 14 To The Floor.
​Tatsuya Takahashi is a synthesist and instrument builder. Until recently, he was the chief engineer at Korg, responsible for developing the Monotron, Volca, and the Minilogue series of synthesizers, among many others. For 14 To The Floor, "Tats" will perform original compositions during his live-set European premier. Booyakasha!
​After years of listening to and experimenting with all kinds of music, Royal Jelly Benefits (1/3 of wemustbeinlove and 1/2 of Brooklyn Zoo) hosted a daily two-hour radio show during the week for five years on former Mojo Radio 107.7 in Patras, Greece and created an abundance of podcasts for InterSonik Net Radio. This led him dig deep, ultimately to explorations of tropical jazz, Brazilian psych keys, and street corner disco. In his sets, he'll take jazz, Latin, and disco over house any day. Freestyle all over the place.
Melbourne native Izabel is founder of the record label Lullabies For Insomniacs. Since relocating to Amsterdam in 2015, she has played at clubs and festivals all over Europe, including frequent appearances at famed nightclub De School, Amsterdam.
​Jules' (Salon des Amateurs / NTS Radio) boundless sense of enthusiasm and curiosity for a range of music results in sets packed with surprising moments. His approach reaches beyond mere eclecticism and is coupled with a talent for weaving together disparate sounds to produce exciting juxtapositions. All that combined with a capacity for versatility and a well-honed appreciation of context—be it his residency at Dusseldorf's beloved and unique Salon des Amateurs or on his monthly slot on NTS Radio, one can expect anything from textures of ambient and experimental music to eccentric New Wave and forgotten B-sides to beautifully sinister and propulsive electro.
​A talent from Cologne, Phillip Jondo (Salon des Amateurs / NTS Radio) weaves together Dadaistic tape experiments, minimal synth, and mutant disco to form ceremonial rhythms. In addition to his residency at Salon des Amateurs in Dusseldorf, he hosts a monthly show on NTS Radio, alone or with guests.

Fourteen To The Floor is a weekly club night run by a shape-shifting collective of documenta workers in parallel with the exhibition's fourteen-week duration in Kassel. documenta 14 extends into the night …
Entrance fee: 6 €