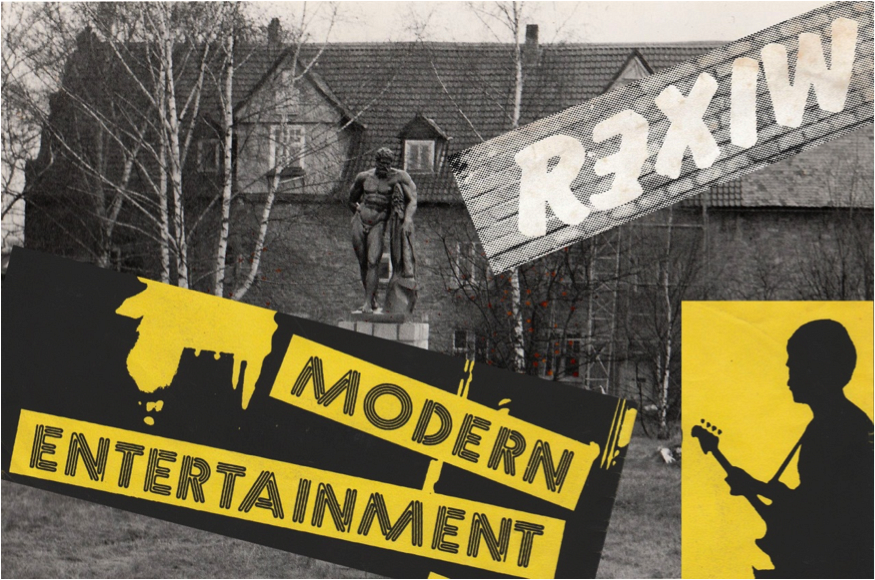 Cruising Tour to the 1980s Punk era in Kassel's industrial east zone
In the car, passengers slip through different zones of time, social solidarities, and "architectural witnesses"—be they structures or invited guests—all the while, listening to original punk music from the 1980s. The focus of Birgit Dunkel's Cruising Tour is the utopian artistic context developed in the early eighties around the industrial eastern area of Kassel. Here, groups of artists, students, and punk musicians lived and worked together in a raw industrial surrounding, which inspired the creation of alternatives to the traditional markets for art, music, and design. During the tour, areas such as the legendary Messinghof (one of the oldest metal plants in the region), Salzmann Fabrik, and the Sektor on the east side of the Fulda river, can be seen through the eyes of former inhabitants as invited guests share their stories. Members of the legendary Messinghof gang, artists from Salzmann Factory, and the artists' space Sektor address the confrontation between practices of collective action and economic pressure and dare to share possible solutions. This iteration of the tour is part of an ongoing research and performance project by artist Birgit Dunkel.
Saturday August 26, 2017 and Saturday September 2, 2017
5 pm – Starting point Peppermint, Untere Karlsstraße 8, Kassel
5:30 pm – Messinghof, Leipziger Str. 291 c, 34123 Kassel
6:30 pm - Salzmann Fabrik, meeting point: opposite main entrance, at gas station (Tankstelle); Sandershäuserstr. 34, 34123 Kassel
7 pm - Sandershaus/Kensington, Sandershäuserstr. 79, 34123 Kassel
7:30 pm – End point: Peppermint, Untere Karlsstraße 8, Kassel
Language: English/German
Reservation: As places are limited, reservation is essential. Please send an email to education [​at​] documenta.de by Friday August 25, 2017. Passengers of the car tour are asked for a donation of 15 Euros which includes a local drink and snack.
Drivers & Foot Passengers: Participants wishing to join the tour in their own vehicles or by public transport can pick up a route map at the starting point, Peppermint, and follow for free.