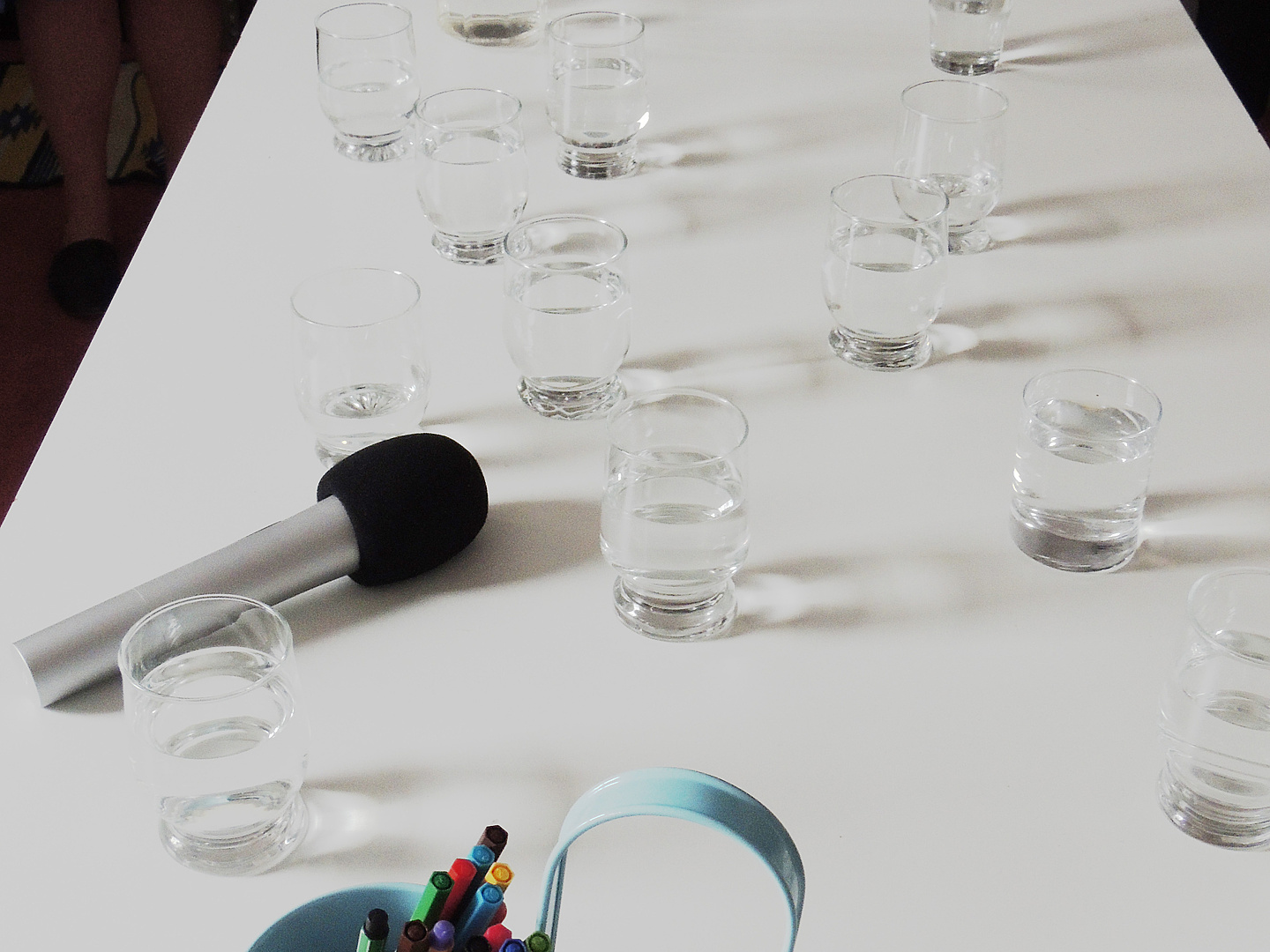 Artist Josephine Lee explores the potential of the Narrowcast House and the notion of listening as a momentary experience. In collaboration with other documenta employees, voices merge in a series of scores derived from Lee's open call for responses to the question, "What does listening sound like?"
Contributors to the scores include: Anna Pichura, Bianca Maria Fasiolo with Giovanni Cristino, Clare Breen, Dafne Narvaez Berlfein, Francesca Valentini, Jeannette Petrik, Yul Koh, Michael Gärtner, Paul Smith, Simranpreet Anand, Vaida Stepanovaitė, and Yuyen Lin.
The event features an hour-long recording entitled What made you…? by Melanie Carmen and Jean-Philippe Bellemare, two Canadians who have been living in Hessen, Germany for a number of years. Their project asks: How do random collections of experiences end up defining one's identity? And how does the process of narration help in making sense of them? The authors share and discuss personal experiences at the intersection of storytelling, politics, immigration, and cultural identities. Music by Michael Marquardt.
RADIOKE 2.0 follows at 8 pm. The Japanese word karaoke is a combination of kara (empty) and ōkesutora (orchestra). Join us in filling the orchestra's empty places with your voices and sending these out into the neighborhood through radio waves. You are welcome to sing and celebrate with us! Orchestrate our sonic sculpture and add your favorite songs to the RADIOKE playlist by bringing your own music. Mobile or mp3 players are recommended.