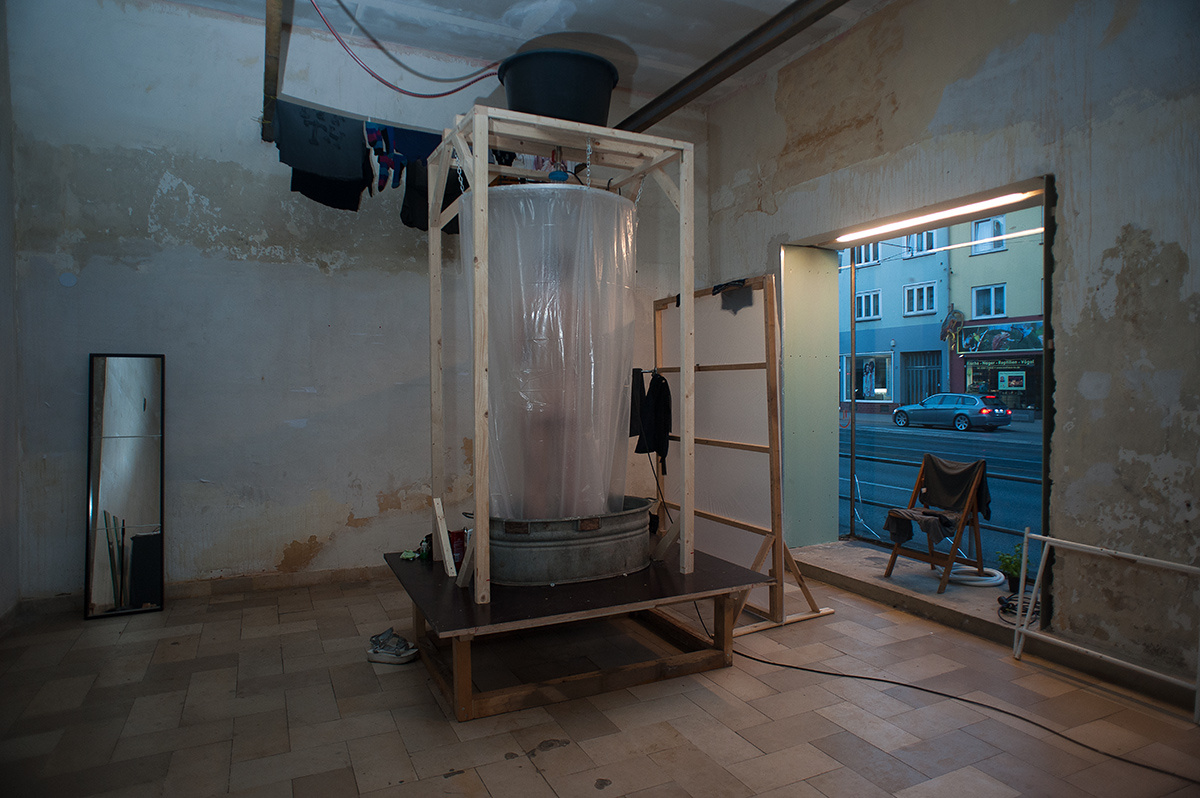 Soshenko 33 Art Studios from Kiev and Kassel's platform for young art and club culture TOKONOMA say goodbye and invite you to a shower party and closing exhibition. Come to say bye!
Free admission

Soshenko 33 Art Studios, housed in a villa on the northern edge of Kyiv, was founded 1949 as a creative retreat for postgraduate students of the National Academy of Fine Arts, Kyiv. From its outset, one of the main concerns of the initiative was to find a way to work creatively while being truly independent and free of obligation. Although times have changed considerably since its founding, the motto of the studios, "This is not a place, it is a state of being," still applies. Within the framework of documenta 14, the local collective Tokonoma, involving students of the university of Kassel, has invited Soshenko 33 collective to collaborate within its space on Frankfurter Straße.
Soshenko 33 collective: Anna Sorokovaya, Taras Kovach, Alina Yakubenko, Sasha Dolgiy, Mitya Churikov, Dodrinya Ivanov
Super Tokonoma is a platform for young art and club culture situated in Kassel. TOKONOMA is an important element of the Japanese living room: you present your treasuries, often a vertically hanging picture scroll or a piece of porcelain. The Landlady sits in front of it and her guests marvel at her treasures. As a platform for young art and club culture, TOKONOMA organizes and hosts Talks, Screenings, Exhibitions and Club nights in Kassel. The concern/wish of the young, non-profit association is to reflect on contemporary themes of art, film and music and to support and boost young artists of these areas. In spring 2012, the TOKONOMA collective renovates a former retail store on the Frankfurterstraße in Kassel to a multifunctional space; the TOKONOMA Apartment. On a regular basis on Tuesday nights various events take place, and monthly Exhibitions in the shop-window of the Apartment are organized. Since March 2017, the TOKONOMA Program takes place in the new premises of Frankfurterstraße 60.
Tokonoma collective: Christine Seefried, Jos Trautmann, Jan Grebenstein, Lou Jenny Hardt, Dennis Lange, David von der Stein