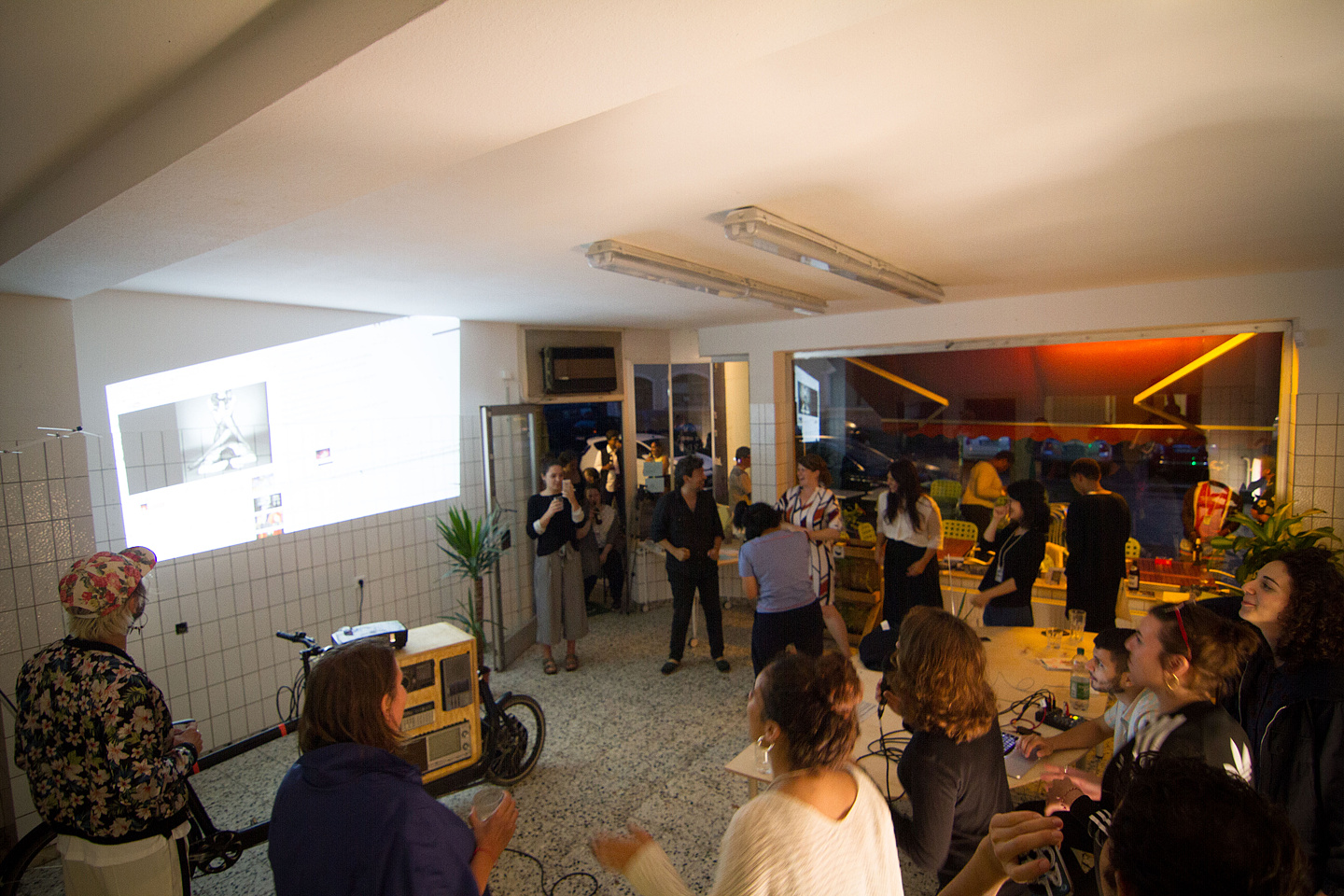 Dear friends, neighbors, and passers-by!
Narrowcast House warmly invites you to our first edition of RADIOKE–Radio Karaoke!
The Japanese word karaoke is a combination of kara (empty) and ōkesutora (orchestra). Join us in filling up the orchestra's empty places with your voices and sending these out into the neighborhood through the radio waves.
You are welcome to sing and celebrate with us! Orchestrate our sonic sculpture and add your favorite songs to the RADIOKE-Playlist by bringing your own music. Mobile or mp3 players are recommended.