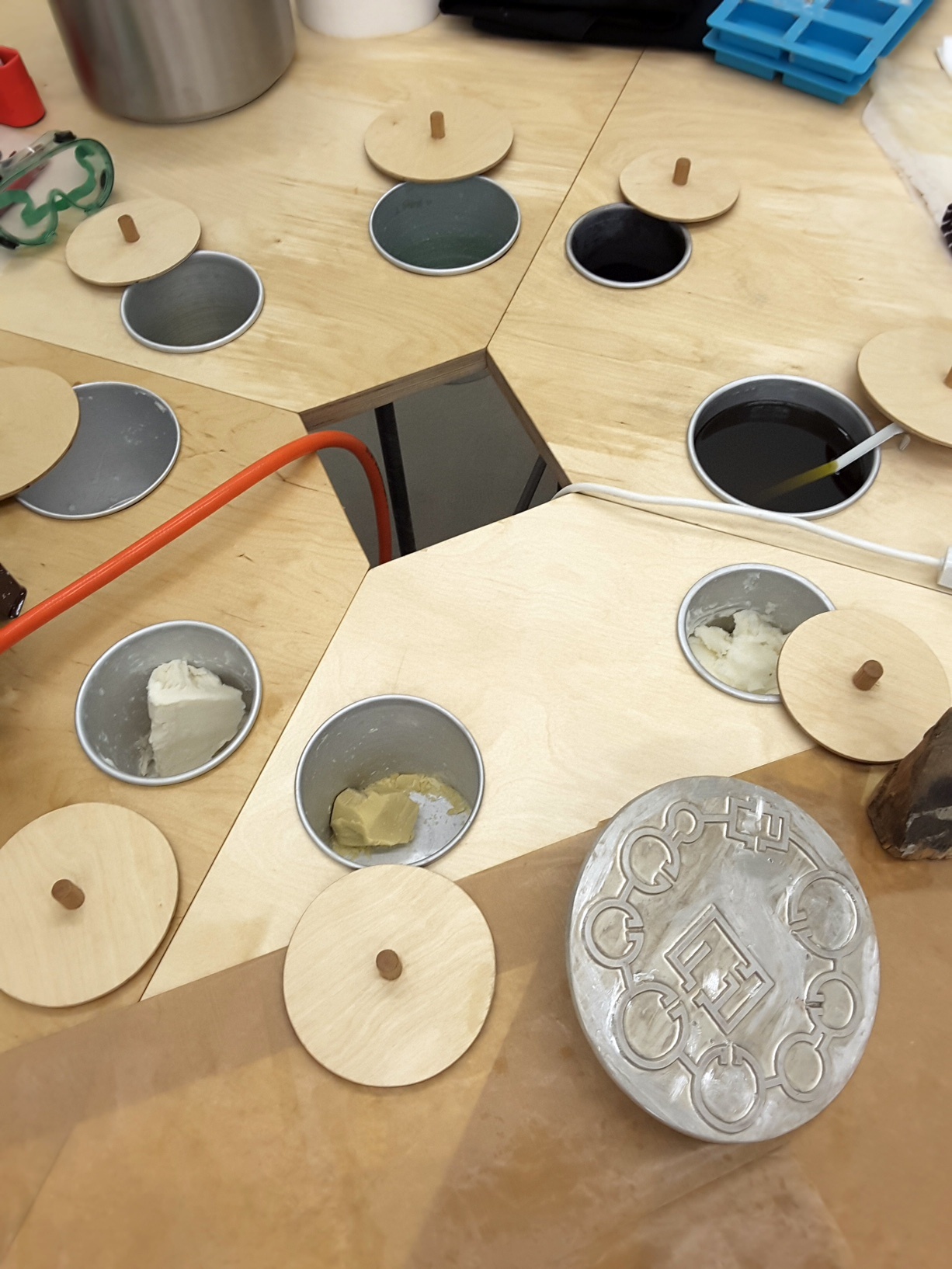 Otobong Nkanga and Evi Lachana (Laouta) are joined by participants in the Melissa network for migrant women to make soap from 2 to 6 pm. Visitors are welcome to see the process on the laboratory's last day before closing.
Carved to Flow encompasses performance, installation and enterprise to give thought to the networked geographies, traditions, histories and people that go into making a product. Centred on the idea of an artwork that is also a product, it seeks to create a model of circular production that can be sustained by its own output. Within the compass of documenta 14 the work assumes the medium of cold process soap, specifically a soap called O8 Black Stone , created according to an original recipe by the artist. Within it, 7 oils and butters from across the Mediterranean, Middle East, North and West Africa are fused; their prosperous odours and hues suffocated by the charcoal added last to the mixture. In Athens, it exists as a soap-making laboratory and host space for exchange. In Kassel, a stock of the soap arrives from Greece, to be stored, distributed and sold through performances in public space.
Please note that there are multiple Archimidous streets in Athens. Ours is near Kallithea metro station in Moschato.