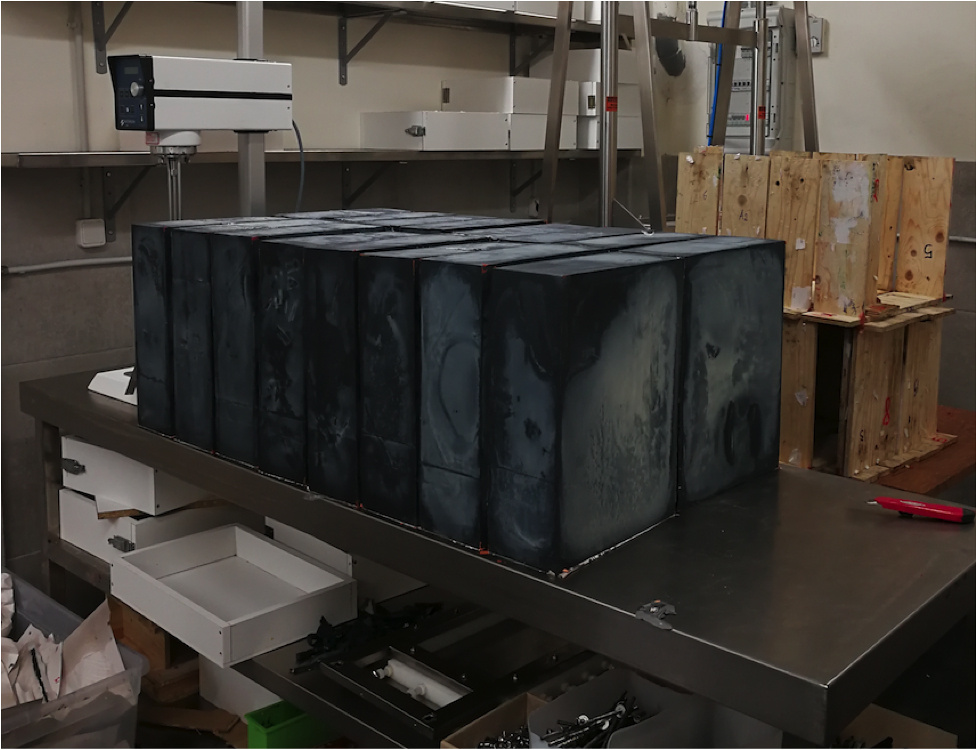 For the closing of documenta 14 in Athens, Otobong Nkanga comes together with Evi Lachana (Laouta), Tasos Poulopoulos and Anastasia Roka (Vis Olivae) at Nkanga's soap making laboratory installation in Kallithea, to talk about soap – a commercial product essential to our health and central to Nkanga's work Carved to Flow.
Laouta and Vis Olivae are bespoke Greek soap makers working with natural ingredients to create handmade cold process soaps from locally sourced extra virgin olive oil. Laouta is based in Piraeus, close to Greece's main port, and Vis Olivae is based in Kalamata whence comes the famous Kalamata olive. Both Laouta and Vis Olivae have been integral to the Carved to Flow project since its inception – Laouta as consultant and overseer of production and Vis Olivae as producers of the O8 Black Stone soaps later sent to Kassel. Come join us in conversation followed by an open discussion about soap, the chemistry behind it, the process through which it is formed, the histories that envelop it and the narratives that have informed these producers' personal understandings of this ubiquitous and yet largely mystical product.
This marks the 5th event to take place in Otobong Nkanga's laboratory installation in Athens, under the guise of a public program exploring the mentality of ritual in resource consumption. Carved to Flow encompasses performance, installation and enterprise to give thought to the networked geographies, traditions, histories and people that go into making a product. Centred on the idea of an artwork that is also a product, it seeks to create a model of circular production that can be sustained by its own output. Within the compass of documenta 14 the work assumes the medium of cold process soap, specifically a soap called O8 Black Stone, created according to an original recipe by the artist. Within it, 7 oils and butters from across the Mediterranean, Middle East, North and West Africa are fused; their prosperous odours and hues suffocated by the charcoal added last to the mixture. In Athens, it exists as a soap-making laboratory and host space for exchange. In Kassel, a stock of the soap arrives from Greece, to be stored, distributed and sold through performances in public space.
Curated by Maya Tounta
Please note that there are multiple Archimidous streets in Athens. Ours is near Kallithea metro station in Moschato.