VOICE–O–GRAPH is a vinyl work of discovery, preservation, reuse and manipulation. A happening that manifests itself with objects of immediate urgency. Coming from either forgotten, censored, or disintegrated vinyl discs from individuals, families, groups, and moments of urgency, this sonic happening is adjusted to the exigencies of the found discs themselves. Panos Charalambous conceptualizes an intervention using his vinyl turntables while playing salvaged "illegal disks" that were censored during historical times of urgency. The disks have been accumulating the history of a political past, and have been exposed in a process of conceptual and physical aging as they have been damaged and scarred during times of sociopolitical and cultural repression.
The voices, the recorded voices of the dead, the whiffs of voices—in this instance, the famous voce passionale of Demetrio Stratos, the voce divina of Maria Callas, the voice of agro-rocker Takis Karnavas, the voice of émigré Costas Chronis—are more than mere recordings on vinyl records: They are aural components that subvert the temporary lull… they produce shimmering, circles, waves… they scare us as voices of a crisis at work… they frighten the wild birds as they migrate to the south… the fog recedes, the landscape is cut in two…
The black vinyl record (locus) awaits a pointed edge to sound, to resurrect the voice without biblical glorifications. With a carnivore's fang, a predator's claw, the spike of a rose, a sisal leaf for a needle… The records emerge as loci of liberation. A rite of disenchantment through affection.
On July 7 and July 8 from 12 noon–8 pm the installation VOICE–O–GRAPH will be open to the public.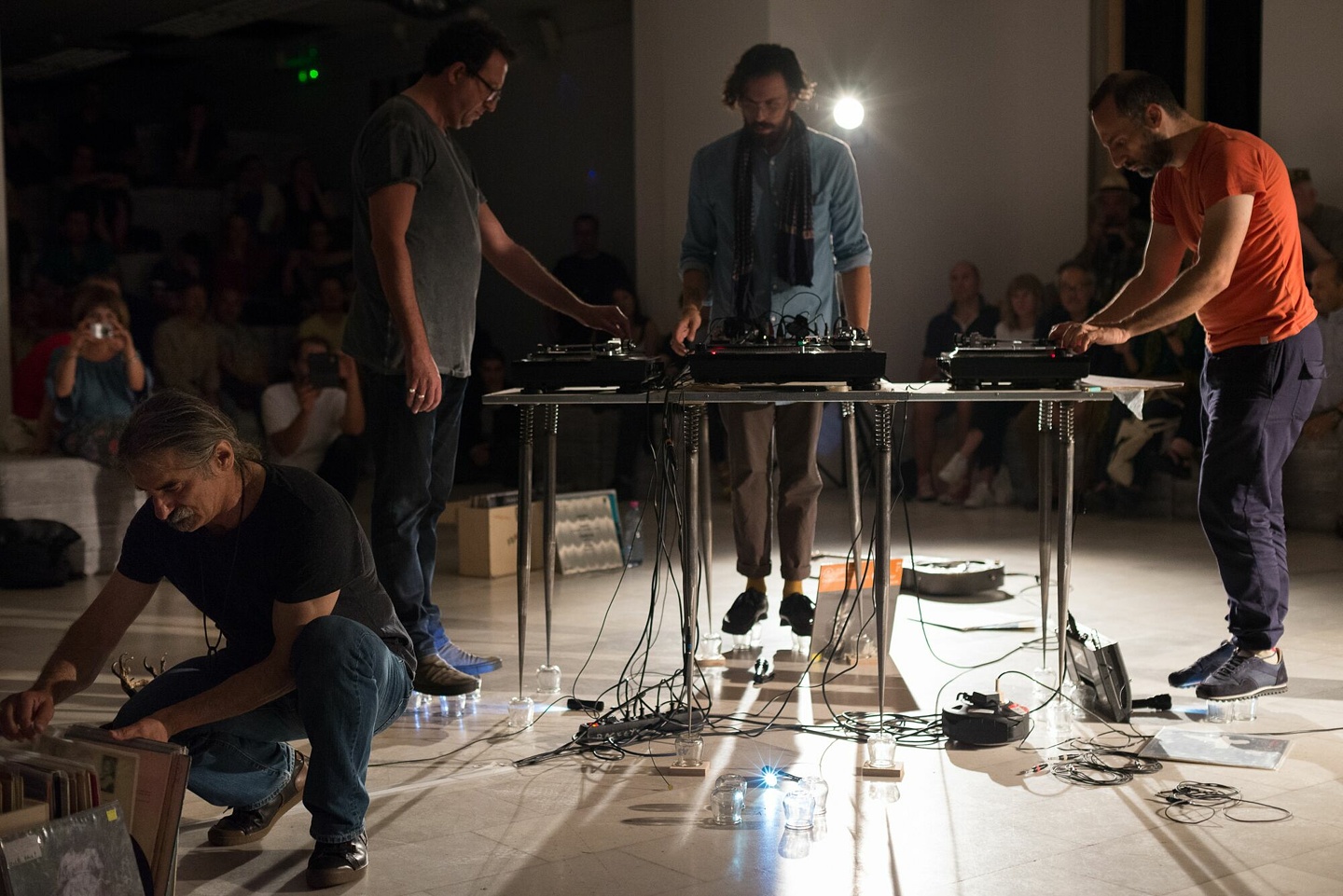 Panos Charalambous is a visual artist and currently the Rector of the Athens School of Fine Arts.
Vassilis Charalambidis is a designer and musician and the artistic director of BIOS.exploring urban culture.
Angelos Krallis was born in 1988 and has progressively lost his trust in art ever since.
Panayotis Panopoulos is Assistant Professor – Anthropology of Music and Dance, Department of Social Anthropology and History, University of the Aegean.