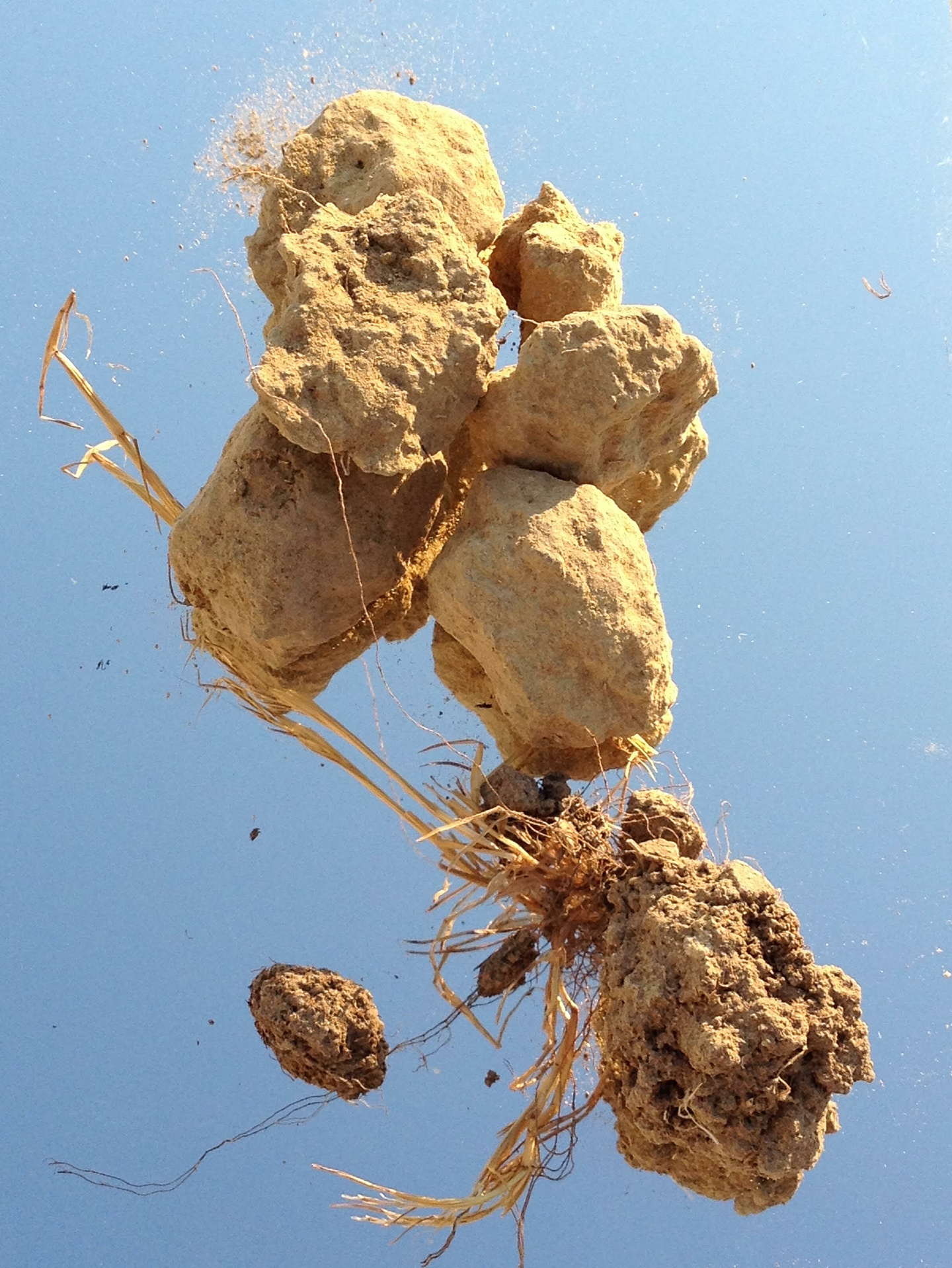 For the second event that takes place in Otobong Nkanga's laboratory installation in Athens under the guise of a Public Program exploring the mentality of ritual in resource consumption, we welcome Jennifer Teets and Lorenzo Cirrincione's Elusive Earths—– a joint research and evolving hybrid production surrounding the practice of clays with forgotten origins, largely centered on geophagy—the ingestion of edible soils, across the globe, and in an archeological depth of time. Since 2014, the research has looked at terra sigillata, terra preta, and pan de tierra bendita, among other rare clays, spanning an expansive geography from the small island of Lemnos in Greece, to Colombia, to Oaxaca, Mexico. As a preamble to Elusive Earths IV, it returns to Athens, Greece, by way of Lemnos, to take further inventory of ingestible clays and the imaginaries created around them; to look further at our vested belief in their truth, so as to ruminate on potent pharmacological convictions in an effort to expose a point of vulnerability within an economy seeking to commodify the longing for a cure.

Lorenzo Cirrincione is a philosopher, curator, and artist living and working in Paris. Having received a doctorate in history of science, he is currently writing on early modern scientific collections – how they challenge us and stretch beyond obsolete ideas of artistic privilege and appropriation. As an artist his work investigates new ways of exhibiting and performing knowledge, mirroring the social and cultural games in the rich history of trade relations and cultural transfers. From 2004 to 2015, Lorenzo Cirrincione co-directed France Fiction, an artistic and curatorial entity that organized over eighty exhibitions in France and abroad.

Jennifer Teets is a contemporary art curator, writer, researcher and performer born in Houston, Texas, living and working from Paris. She is known for her research on cheese, mud, and terra-sigillata – their transitioning towards materiality and entity and their ability to become something else when put in an exhibition or an essay. She co-hosts with Margarida Mendes, The World in Which We Occur, an event series taking place over the telephone, loosely inspired by, and set in the legacy of hybrids that have emerged out of artist James Lee Byars' 1969 performance World Question Centre. Teets holds a Master in Experimentation in Arts and Politics from Sciences Po, Paris (under the direction of Bruno Latour). From 2003-2007, she spearheaded the contemporary art program at the Sala de Arte Público Siqueiros in Mexico City, the former home/studio of Mexican Muralist David Alfaro Siqueiros. She has written extensively on art and curating in international art magazines and other publications.
Curated by Maya Tounta
Please note that there are multiple Archimidous streets in Athens. Ours is near Kallithea metro station in Moschato.