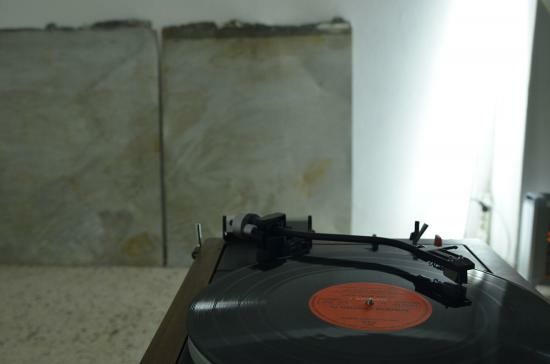 A discussion about the research project and the exhibition around the Greek art of the 1970s produced by the artist run space 3 137 and Klea Charitou and the new collaboration with Paraguay Press editor, Thomas Boutoux. The infancy of the research, the exhibition, the archive and the upcoming publication. Reflecting upon the past as a way to understand today's needs and create a narration and an identity for the future.

3 137 is an artist run space in Athens founded by three greek artists. The space is used as a studio and opens its gates 3 to 4 times per year to organize exhibitions as also events such as artist talks, presentations and performances. 3 137 is a meeting point for creation and collaboration. An independent initiative that promotes artistic practices and supports experimental ways of art production, curatorship and presentation.
​Thomas Boutoux (born 1975) is a curator, writer, and publisher. He is a founding member of castillo/corrales, a gallery, bookstore, and publishing house which was operated by a collective of artists, curators, and writers in Paris, (2007-2016). He is also a founder of Metronome Press and an editor for the art journal May.
​Klea Charitou is an art historian and curator based in Athens, Greece. After a BA in Greek Literature at Kapodistrian University of Athens she graduated with an MA in Art History from Aristotle University, Thessaloniki and a second MA in Curating from the University Rennes 2, France. Currently she is a PhD candidate at the School of Fine Arts of Athens preparing a thesis titled "The Relationship between Logos and Art in the Greek Art of the 1970s"; while working as a curatorial assistant for Documenta 14.