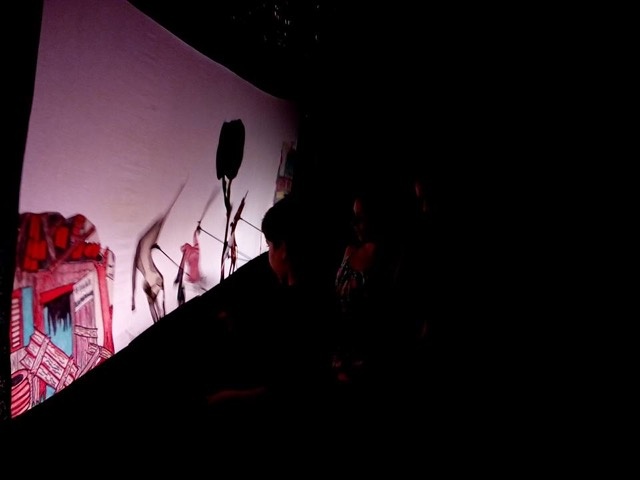 On the 20th of May a kiosk on Fokionos Negri invites you to an interactive shadow performance by Alexandros Melissinos who is a Karagiozi Theatre Performer. The work is developed collaboratively over two days with the 3rd grade of 26 Public School in Kypseli. The famous Karagiozi character is a shadow puppet and fictional character of Greek folklore, originating in the Turkish shadow play Karagöz. As the main character of the tales narrated in the Greek shadow-puppet theatre Karagiozi will take a role of a kiosk manager organizing an transforming the kiosk into an open theatre event inviting everyone to visit and take part on Saturday the 20.
Alexandros Melissinos originates from Zakyntos and he has been involved with the Shadow Theater since his early childhood, being an assistant to his father, Jason Melissinos who was a puppet theatre player. Alexandros performs old traditional works, with Karagiozis as the central character, as well as new stories inspired by Greek mythology and literature. Melissenos performs in schools and public events and has participated also in festivals both in Greece and Abroad including International Rebetiko Conference at the University of Cambridge and at the Greek Ministry of Culture.
Kiosk: Fokionos Negri and Eptanisou, Kypseli

The event is part of the gradual unfolding of the A-Letheia project as conceived by artist Anton Kats, taking place over the 100 days of documenta 14 in Athens. The project involves collaborative events with local groups, neighbors, and members of the community surrounding the kiosks.