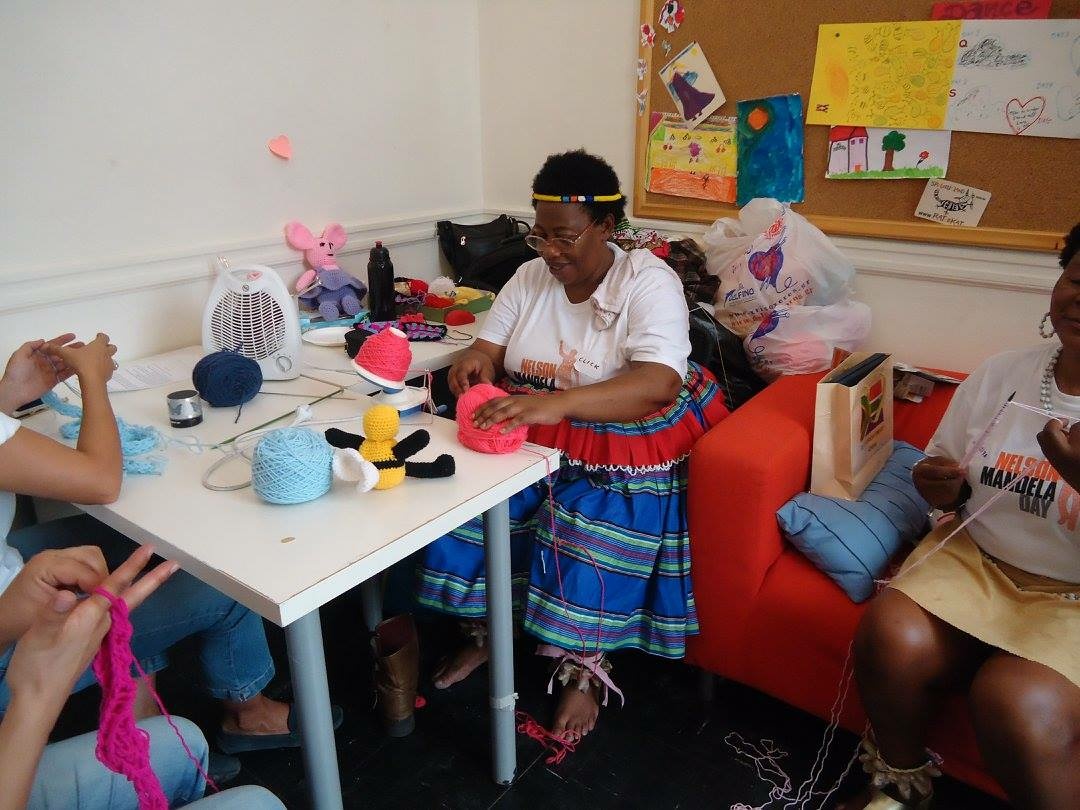 The Apatride Society invites feminist activist and artist Click Ngwere and scholar Denise Ferreira da Silva to reflect and work on the fabric of contemporary capitalism. Together they look into the global chains of the division of labor, production, and reproduction that include not only the transfer of primary materials, goods, and information, but also of bodies, people, and living organisms of all sorts. Within the fabric of contemporary capitalism—a global network of an infinite number of nodes and intensities stretched over time and space—the inside and the outside becomes relative to infinite chains of loopholes that define their borders and permeability. During a knitting session, a lecture, and a conversation, the Apatride Society discusses the parameters that seem to define—both historically and today—the inside and the outside, and the self and the Other, such as colonial history, structural debt, and neoliberal austerity politics.
Coordinated by Nelli Kambouri, Max Jorge Hinderer Cruz, and Margarita Tsomou
Knitting the "Eurozone"
Workshop with Click Ngwere
7:00–8:30 pm
Unpayable Debt: Reflections on Value and Violence
Lecture by Denise Ferreira da Silva
8:30–10:00 pm
Click Ngwere is a migrant feminist activist and knitting artist. She was born in Zimbabwe and took part in the guerrilla war as a fighter. Since childhood Ngwere's dream was to establish a knitting workshop. After years of working in the domestic sector in Greece, she created her own knitting business, Click's Collection, which produces knitted arts and crafts. Ngwere lives and works in Athens.
Denise Ferreira da Silva is the Director of The Social Justice Institute (Institute for Gender, Race, Sexuality, and Social Justice) at the University of British Columbia. She is the author of the acclaimed book Toward a Global Idea of Race (2007) and many articles, including "Toward a Black Feminist Poethics: The Quest(ion) of Blackness Towards the End of the World" (2014) and "Accumulation, Dispossession & Debt: The Racial Logic of Global Capitalism—An Introduction" (2012). Ferreira da Silva lives and works in Vancouver.