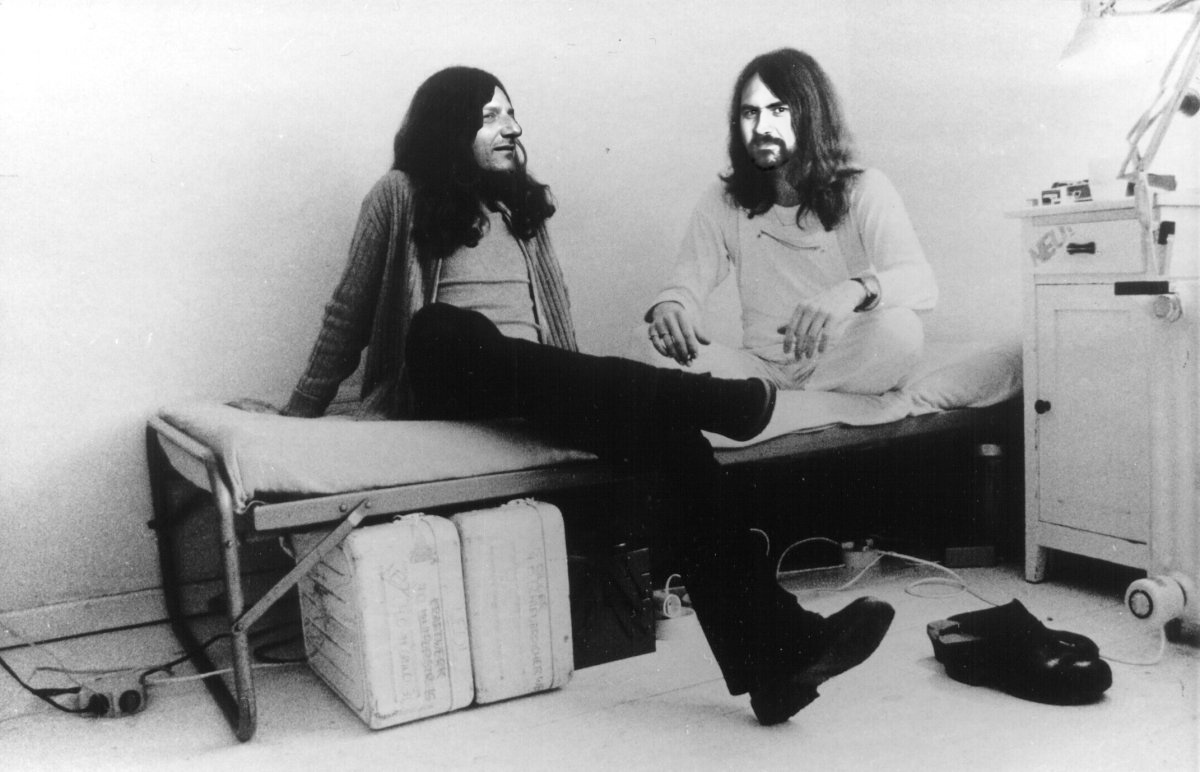 Dieter Roelstraete and Nektarios Pappas take 1972 as their point of departure, the year of Harald Szeemann's landmark documenta 5, which evolved into a highly debated model for contemporary exhibition practice and redefined the role of the curator. Roelstraete and Pappas will revisit 1972 as seen, or rather heard, through the lens of that year's popular and not-so-popular music. Sideways glances cast upon the era's art production and light-footed detours through the history of architecture, film, and philosophy complete the picture of 1972 as a pivotal year in recent history: one in which the meaning of documenta (and with it that of art) changed forever.
Dieter Roelstraete attempts to reconstruct the traces of aurally momentous events in the music of Miles Davis, Steely Dan, NEU!, Pharoah Sanders, Maurizio Pollini, Steve Reich, and Julius Hemphill, tying in Jacques Derrida's Of Grammatology. Nektarios Pappas recalls 1972 through Hélio Oiticica's Tropicália and his film Agrippina é Roma Manhattan, through the album 666 by Aphrodite's Child, and the music of Peloma Mpokiou, NEU!, Frank Zappa, Fela Kuti, and Karlheinz Stockhausen's lecture Four Criteria of Electronic Music.
This event will be held in English. Please note that there will be no translation.

Dieter Roelstraete is a Curator at documenta 14. He has held curatorial positions at the Museum of Contemporary Art Chicago (2011–14) and the Museum of Contemporary Art Antwerp (M HKA) (2003–11). From 2007 to 2011 he taught at De Appel's Curatorial Programme in Amsterdam and at the Piet Zwart Institute in Rotterdam. A former editor of Afterall and co-founder of the journal F.R. DAVID, Roelstraete has published extensively in numerous catalogs and journals, including Artforum, e-flux journal, frieze, and Texte zur Kunst. Roelstraete lives and works in Kassel.
Nektarios Pappas was born in 1972. From 1996 to 2010 he was the manager of Vinyl Microstore, a record store in Athens, which was the breeding ground for the record company Pop Art Records, Yuria Festival for independent music and film, and the internet radio station VM Radio. He is a student of Zafos Xagoraris at the Athens School of Fine Arts. His main field of research is sound installation and his practice aims to create logical inconsistencies in public space. Pappas lives and works in Athens.