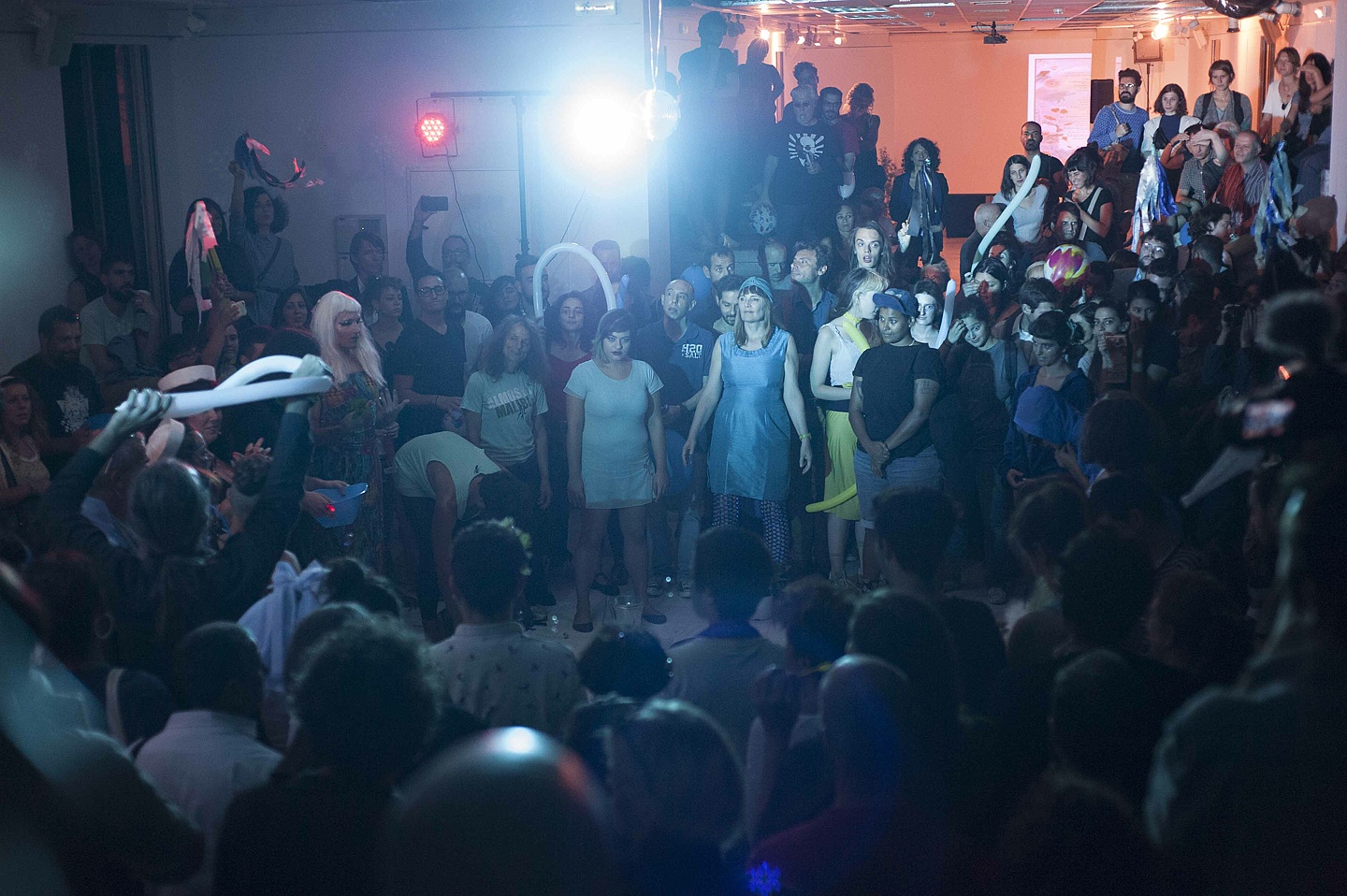 An invitation to partake of the pleasures and perils of water. In collaborating with local artists, activists, musicians, sex workers, refugees, and other humans and non-humans.
Note: Please bring some water from your home or town/city for the water ritual. Wear the colors of water; aqua, blue, and black. Be costumed, naked, painted, adorned, or as you like.
Annie Sprinkle has been creating multimedia about sexuality for four decades. She was the first US porn star to earn a PhD. Coming out as an ecosexual in 2008 changed her life forever for the better. Sprinkle was proud to be awarded the Artist/Activist/Scholar Award from Performance Studies International. She is into many nature fetishes and fantasies. Beth Stephens, PhD, is an ecosexual performance artist, filmmaker, activist, and educator. Stephens's preferred pronoun is "tree." Tree has made artwork, performances, and writing about queerness, feminism, and environmentalism for over twenty-five years. Stephens's current focus is SexEcology, a new field of research. Dr. Stephens is the founding director of the E.A.R.T.H. Lab at University of California, Santa Cruz, where she has been a professor of art for twenty-two years. Together, Stephens and Sprinkle authored the Ecosex Manifesto, and officially added the E (for ecosexual) to GLBTQII-E in 2015. Their award-winning documentary film, Goodbye Gauley Mountain: An Ecosexual Love Story (2013) has been screened internationally and can be viewed on Netflix and iTunes. They are currently working on a new documentary film, Water Makes Us Wet. Sprinkle and Stephens are married to the Earth, Sky, Sea, Soil, and many other nature entities.